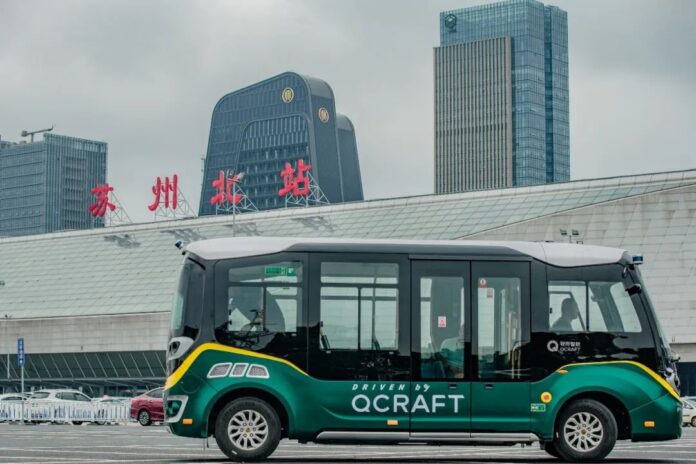 China Merchants Venture invests in autonomous driving startup QCraft
China Merchants Venture has strategically invested in Beijing-based autonomous driving technology company QCraft, according to sources. This investment has been completed in early 2021.
Many investors evaluate smart cars as new investment trend
E Fund, AEGON-Industrial Fund Management, Invesco Great Wall, Penghua Fund Management, Harvest Fund and many other Chinese leading public funds have gathered together to investigate leading smart car companies. A fund claimed that intelligence is the only way for the development of automotive industry, and its key points are electrification and electronization. At present, the investment community has relatively consistent expectations for smart cars. The rise of related stocks is mainly driven by performance, and there are still investment opportunities in the market.
CICC: Hydrogen electrification is the main form of heavy trucks to reduce carbon emissions
CICC pointed out that, driven by China's low-carbon policy and product localization, compared with lithium battery heavy trucks, hydrogen energy heavy trucks have four major advantages: high load efficiency, easy long-distance transportation, easy low-temperature startup, and fast energy replenishment. Thus, the penetration rate of hydrogen energy trucks is expected to gradually increase.
KKR: Carbon neutrality can drive a hundred trillion investment market
Hua Changchun, executive director of KKR and chief economist of Greater China, said that carbon neutrality can drive a hundred trillion investment market, covering six major policy areas and 31 thematic investment opportunities. In terms of climate action, there are topics such as carbon capture and carbon dioxide transportation. In terms of clean energy, there are themes such as the use of renewable energy to achieve power supply decarbonization, grid modernization and resilience. There are also circular economy, construction and renovation, new energy vehicles and smart cars, agriculture and food, etc.
(China Money Network's articles are curated and translated from credible Chinese media organizations with established brands, experienced editorial teams, and trustworthy journalism practices. However, we are not responsible for the accuracy of the information. For any questions, please reach out to our editorial department.)