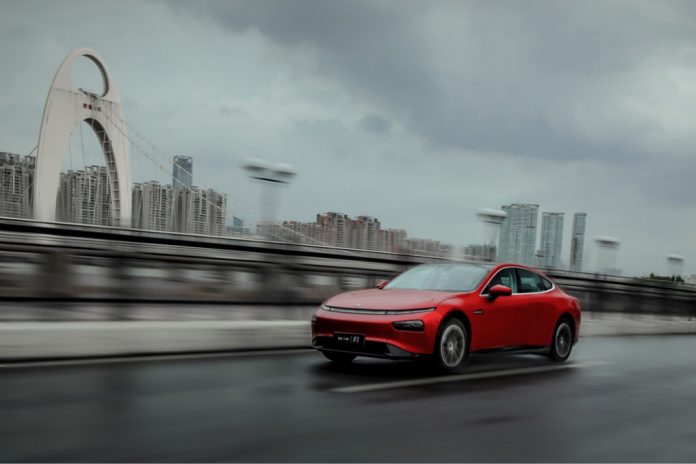 SK Innovation and Xiaopeng Motors signed a battery supply contract
South Korea's SK Innovation has signed a battery supply contract with Chinese electric vehicle maker Xiaopeng Motors. According to industrial insiders, Xiaopeng Motors has been provided all batteries by CATL. After establishing a joint venture with BAIC Motor in Changzhou, SK Innovation signed a contract with Xiaopeng Motors in July this year, to provide high nickel battery with 80% nickel content. It means that SK Innovation has entered Chinese EV battery supply chain.
Horizon Robotics collaborates with Hozon Auto
Horizon Robotics and Hozon Auto recently started a comprehensive strategic cooperation. According to the agreement, Horizon Robotics will provide high power computing chip related product and technical support based on Hozon Auto's diversified needs for smart cars. Hozon's new products equipped with Horizon Robotics chips will be mass-produced and launched next year.
China accounts for 23% of global cross-border data flow
According to the "China Digital Trade Development Report 2020″ released on China International Fair For Trade In Services(CIFTIS), China's cross-border data flow in 2019 was approximately 111 million Mbps, accounting for 23% of the global cross-border data flow. From 2005 to 2019, global cross-border data flow increased by 98 times.
Enterprise storage service provider XSKY raised RMB710 million in series E round
Beijing-based enterprise storage service provider XSKY raised RMB710 million in series E round financing led by Boyu Capital. Legend Capital, Kunlun Fund, Northern Light Venture Capital, Qiming Venture Partners, CICC Alpha, Broad Vision Funds, Hundsun Technologies and others also participated. After this round of financing, XSKY will continue to invest in the research and development of core technologies, focusing on storage, and expand multi-level solutions around "collection-storage-management-use" of data.
DSP chip provider FDMTEK completes RMB100 million series A round
Chinese DSP chip and solution provider FDMTEK announced the completion of a RMB100 million series A round of financing, co-led by Cowin Capital and Puhua Capital, with participation from Shenzhen Capital Group and Qingdao High Innovation Sci-Tech Capital. Proceeds will be mainly used for the mass production of new-generation intelligent DSP chips and R&D of DSP chips in high-performance fields.
(China Money Network's articles are curated and translated from credible Chinese media organizations with established brands, experienced editorial teams, and trustworthy journalism practices. However, we are not responsible for the accuracy of the information. For any questions, please reach out to our editorial department.)