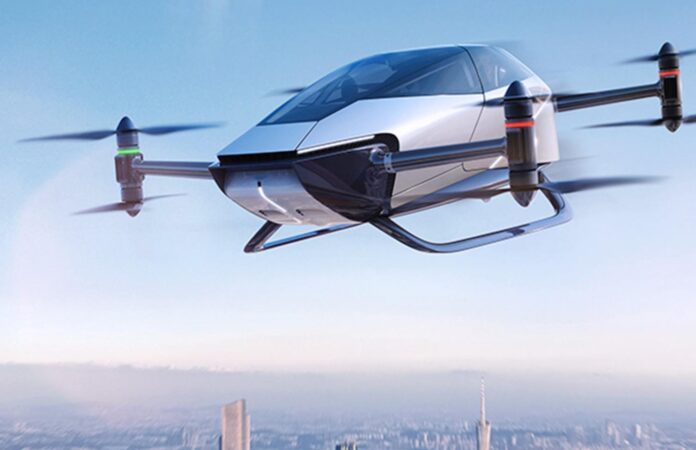 Xpeng Motors expects to develop a foldable flying car
He Xiaopeng, chairman and CEO of Chinese electric vehicle maker Xpeng Motors, said that in the past 8 years, XPeng Huitian has made 5th generation flying car prototype with autonomous capabilities and has tested a total of 15,000 times. He expects to make a foldable flying car in the sixth generation.
SAIC Motor makes additional investment in smart driving startup Momenta
Following the lead of Momenta's series C round financing in March and becoming the largest institutional investor, SAIC Motor today announced an additional investment in Momenta, a Chinese autonomous driving tech startup. The two parties will further deepen their strategic cooperation in core technologies of intelligent driving and jointly develop a full-stack intelligent driving algorithm.
Keenon Robotics completes a US$200 million series D round financing
Keenon Robotics, a Chinese AI company focusing on indoor intelligent service robot, has completed a US$200 million series D round financing, led by SoftBank Vision Fund. CICC Alpha and Prosperity7 Ventures, a diversified venture capital fund of Aramco Ventures, also participated. This round of financing is the single largest commercial financing in the field of commercial service robots in China so far. Li Tong, founder and CEO of Keenon Robotics, said that proceeds will be used for R&D and supply chain to improve overall sales and service capabilities, and accelerate the deployment of multiple application scenarios.
Morgan Stanley: Semiconductor demand may be overestimated
Morgan Stanley stated that the overall semiconductor demand may be overestimated. It has seen weaker demand for smartphones, TVs and computer semiconductors, and there will be problems with LCD driver ICs, niche memory and smartphone sensor inventory. It is expected that orders for TSMC and PSMC will be reduced as soon as the fourth quarter of this year.
(China Money Network's articles are curated and translated from credible Chinese media organizations with established brands, experienced editorial teams, and trustworthy journalism practices. However, we are not responsible for the accuracy of the information. For any questions, please reach out to our editorial department.)