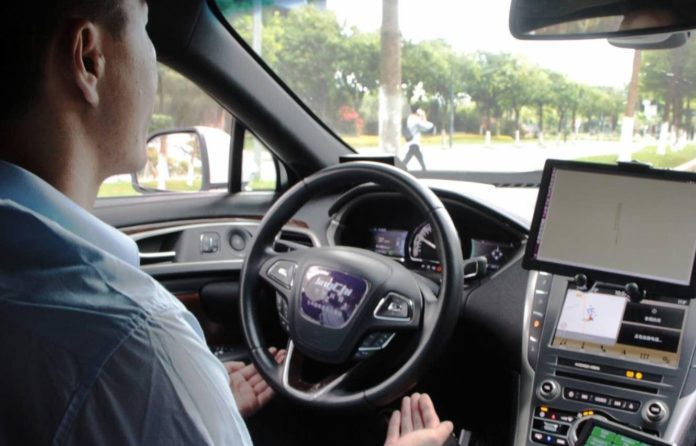 Horizon Robotics teams up with Continental AG to establish smart driving venture in Shanghai
Chinese robotics chip developer Horizon Robotics signed a joint venture contract with Germany's technology company Continental AG to establish a joint venture focusing on providing integrated solutions on ADAS and autonomous driving software and hardware. The joint venture will be controlled by Continental AG, and the number of employees is expected to be nearly 200. The new company also signed an investment agreement with the government of Shanghai Jiading Industrial Zone and will settle in Shanghai Jiading District.
Smart energy service platform Aulton secures RMB1.5 billion series B round
Chinese smart energy service platform Aulton announced the completion of a series B strategic financing round worth RMB1.5 billion. This round was co-led by Enze Fund and a special fund under Guangzhou Financial Holdings, with participation from Guangdong Merchant Venture Capital, CY Capital, KIP (China) and others. Aulton has cooperated with more than 20 car makers such as BAIC, FAW, Dongfeng and others to develop more than 20 battery swap models, which not only involve the passenger car field, but also extend to the commercial vehicle field (heavy trucks, light trucks, minivans).
Tiger Global leads a US$50 million series B+ round in security technology firm Datacloak
Tiger Global has led a US$50 million series B+ round in Chinese zero-trust data security company Datacloak. Existing investors Matrix Partners China, Jeneration Capital, GL Ventures and GSR Ventures also participated. Datacloak was established in 2018 and is committed to providing enterprises with network security infrastructure solutions.
Unmanned industrial vehicle startup VisionNav completes series C round financing
VisionNav Robotics, a Chinese industrial unmanned vehicle system developer, announced that it has raised hundreds of millions of RMB in series C round financing. Investors include ByteDance, Shunwei Capital, China Unicom-CICC, IDG Capital, Lenovo Capital and Eastern Bell Venture Capital. Founded in 2016, VisionNav focuses on the development of industrial vehicles with unmanned driving technology, and providing enterprises with flexible unmanned logistics solutions.
Credit Suisse: China's NEV sales forecast to grow By 25% in next 10 years
Credit Suisse's latest research report showed that the average annual compound growth rate of China's new energy vehicle sales will reach 25% in the next ten years. Credit Suisse predicts that China will invest about RMB100 trillion to RMB130 trillion in the development of green infrastructure projects in the next 30 years in order to achieve the 2060 net-zero emission target. Such a large-scale investment is expected to provide a new growth engine for China's GDP, and thereby bring new business opportunities and high-quality jobs. Putting "carbon neutrality" as a policy priority for the next ten years shows China's firm determination to achieve net-zero emissions.
(China Money Network's articles are curated and translated from credible Chinese media organizations with established brands, experienced editorial teams, and trustworthy journalism practices. However, we are not responsible for the accuracy of the information. For any questions, please reach out to our editorial department.)