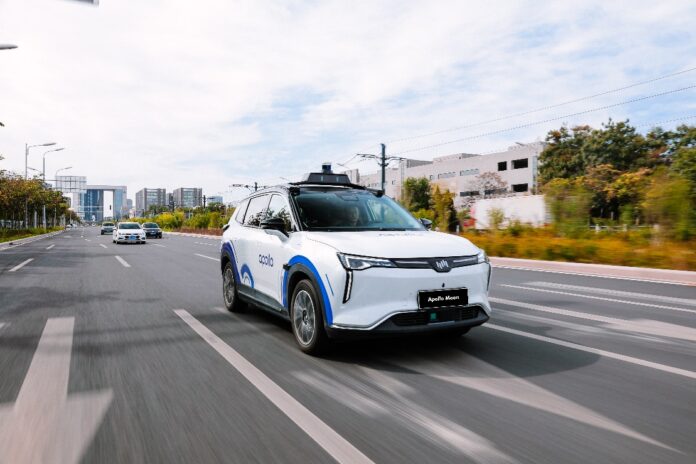 Baidu Apollo and WM Motor unveil two smart vehicles
Baidu Apollo and WM Motor jointly unveiled two new smart vehicles, both of which are based on WM Motor's W6 model. One is a new-generation mass-produced unmanned vehicle model of Apollo Moon equipped with Lidar (Apollo Moon WM); the other is a mass-produced model equipped with Baidu's Apollo Navigation Pilot(ANP) system and automated valet parking(AVP) system. Since then, the cooperation between Baidu and WM Motor has completed full coverage from autonomous parking, pilot assistance to fully driverless models.
Xiaomi's first factory will locate in Beijing E-town
Lei Jun recently revealed that Xiaomi's EV unit registered in Beijing on September 1, and its first factory will locate in Beijing E-town. At present, Xiaomi has received 20,000 resumes and its R&D team has reached 453 people. Lei Jun also claimed that Xiaomi is expected to mass-produce its cars in the first half of 2024.
IDG, 5Y Capital co-lead series A round in flying car company Xiaopeng Huitian
Chinese flying car company Xiaopeng Huitian announced the completion of a US$500 million series A round financing, with a pre-money valuation of more than US$1 billion. This round of financing was co-led by IDG Capital, 5Y Capital and Xiaopeng Motors, participated from well-known investors such as Sequoia Capital China and Eastern Bell Capital. After this round is completed, Xiaopeng Huitian will further increase investment in the R&D and production of flying cars, high-end talent reserves and airworthiness certification. Its next-generation flying car, which will truly realize the coupling of aircraft and car, is expected to debut in 2024.
MIIT: China will actively promote commercial application of high-level autonomous vehicles
The second United Nations Global Sustainable Transport Conference was held from 14-16 October 2021 in Beijing. MIIT stated that China will further play the key role of technological innovation in promoting high-quality development of transportation and vigorously develop green transportation; increase technological innovations such as next-generation power batteries and fuel cells, accelerate the development of new energy vehicles, and actively promote the commercial application of high-grade autonomous vehicles; support new aviation technologies such as new aerodynamic systems, propulsion systems, integrated energy management systems and smart ship technology.
China releases list of top 50 VR firms in 2021
A list of China's top 50 virtual reality (VR) firms was unveiled at the 2021 World Conference on the VR Industry, which opened on Tuesday in Nanchang, east China's Jiangxi Province. There are 5 VR firms with annual sales exceeding RMB10 billion; Beijing's VR industry leads the country, and Guangdong, Shanghai, and Jiangxi form the second echelon. In terms of industry chain, China's top 50 VR firms have focused more on the whole machine, VR cultural + travel, VR education these three application fields in the past three years.
(China Money Network's articles are curated and translated from credible Chinese media organizations with established brands, experienced editorial teams, and trustworthy journalism practices. However, we are not responsible for the accuracy of the information. For any questions, please reach out to our editorial department.)