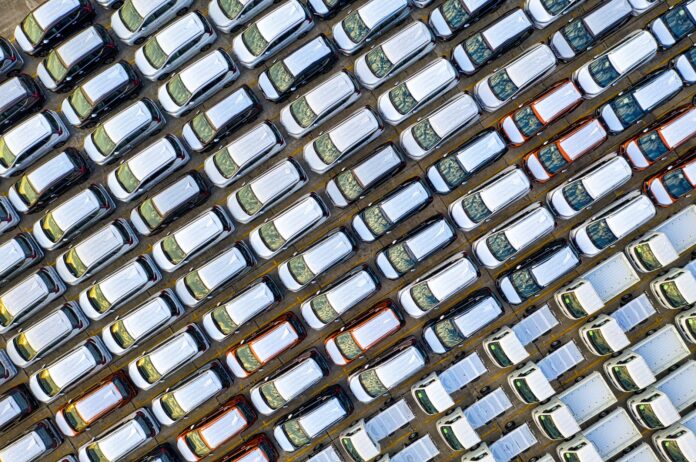 Leapmotor seeks to raise $1B in HK IPO
According to market sources, Chinese EV maker Leapmotor hired a commercial bank to arrange a Hong Kong IPO with a goal of raising more than US$1 billion.
Shanghai adds over 7,000 traffic scenarios for intelligent cars
Shanghai Municipal Transportation Commission recently announced that Shanghai has opened a total of 372 roads and more than 7,000 traffic scenarios in Lingang New Area and Jiading New City for vehicle test, which means that Shanghai allows intelligent networked vehicles to test on urban expressways.
China's central bank launches carbon reduction support tool
China's central bank has launched carbon emission reduction support tools to provide financial institutions with low-cost funds, and guide them to offer loans to all types of enterprises in key areas of carbon emission reduction under the premise of independent decision-making and risk-taking.
Japan will issue subsidies for chip firms
In order to increase domestic supply, the Japanese government plans to submit legislative amendments to the parliament as early as December and establish clear rules on subsidies for the construction of new facilities. The government will update the current provisions applicable to the development of 5G wireless technology companies, designate semiconductors as a new priority area, allocate hundreds of billions of yen in this year's supplementary budget, and create a fund under the New Energy and Industrial Technology Development Organization( NEDO). Chinese chipmaker TSMC announced that it will build a fab in Kumamoto, and it is expected to become the first beneficiary under the framework.
MIIT: Purpose of sharing users' personal information must be clearly listed
The Ministry of Industry and Information Technology(MIIT) interpreted the Notice on Carrying Out Actions For Information And Communication Services Perception Improvement, which pointed out that a list of personal information shared with third parties should be established. The use of third-party SDKs and other third-party services has become a common technical means in the development and operation of APP. While helping the rapid realization of APP functions and services, it has also caused some problems that infringe on users' rights and interests. In this regard, MIIT requires companies to list the basic status of users' personal information shared by APP with third parties in the secondary menu, including information type, usage purposes, usage scenarios and sharing methods.
(China Money Network's articles are curated and translated from credible Chinese media organizations with established brands, experienced editorial teams, and trustworthy journalism practices. However, we are not responsible for the accuracy of the information. For any questions, please reach out to our editorial department.)