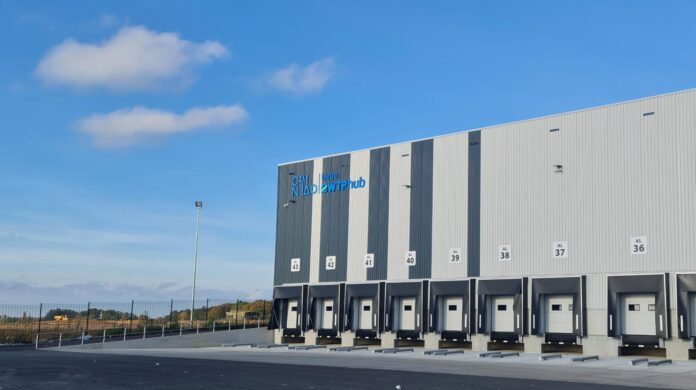 Cainiao launches smart logistics hub in Europe
Cainiao Network, the logistics unit of Alibaba Group, launched its largest smart logistics hub in Europe on Monday. The smart facility, eWTP Hub, is located in Liege Airport, Belgium. It is an important project based on the eWTP cooperation framework. The overall planning area is about 220,000 square meters. The 30,000-square-meter warehouse put into use is the first phase of the project, including an air freight area and a sorting center. It took more than a year to complete the construction and was independently operated by Cainiao Network.
Foxconn seeks to own its first auto plant
Foxconn Technology Group has agreed to acquire the former General Motors plant in Lordstown, Ohio from electric vehicle startup Lordstown Motors, thereby owning the company's first auto plant and gaining a second opportunity to establish a manufacturing foothold in the U.S. The two companies announced on Wednesday that they have agreed on the framework agreement announced in September. Foxconn will pay Lordstown Motors US$230 million to buy the plant.
Autonomous driving solution provider QCraft partners with NVIDIA
Chinese autonomous driving solution provider QCraft announced that it has reached a cooperation with NVIDIA and will use the NVIDIA DRIVE Orin solution in its Driven-by-QCraft hardware solution. Self-driving vehicles equipped with QCraft's Driven-by-QCraft hardware solution have been tested and operated in 10 cities around the world, including Beijing, Shenzhen, Suzhou, and Silicon Valley, with a fleet of nearly 100 units.
Pony Ma: Tencent has numerous technologies and capabilities to explore Metaverse
Tencent Holdings today released its third quarter 2021 financial report. Tencent's CEO Pony Ma said on the conference that the company has numerous technologies and capabilities to explore and develop Metaverse.
Fintech platform Qupital raises US$150 million in series B round
Hong Kong-based fintech platform Qupital has raised US$150 million in its series B round of equity financing and asset securitization project. This round of financing was led by Greater Bay Area Homeland Development Fund, with participation from MindWorks Ventures, Winfine Investment, Alibaba Group, and Citi Ventures; the asset securitization project was funded by Citigroup and Integrated Alternative Credit Fund. Proceeds will be used for the company's international business expansion and loan business development.
Gaussian Robot completes a RMB1.2 billion series C round
Gaussian Robot announced the completion of a RMB1.2 billion series C round financing, co-led by Capital Today and SoftBank Vision Fund. Jinyi Capital and existing investors Meituan, Bluerun Ventures, Grand Flight Investment also participated. So far, Gaussian Robot has completed three consecutive rounds of financing within one year. After completion of the new round, the company will accelerate the completion of its global layout.
(China Money Network's articles are curated and translated from credible Chinese media organizations with established brands, experienced editorial teams, and trustworthy journalism practices. However, we are not responsible for the accuracy of the information. For any questions, please reach out to our editorial department.)