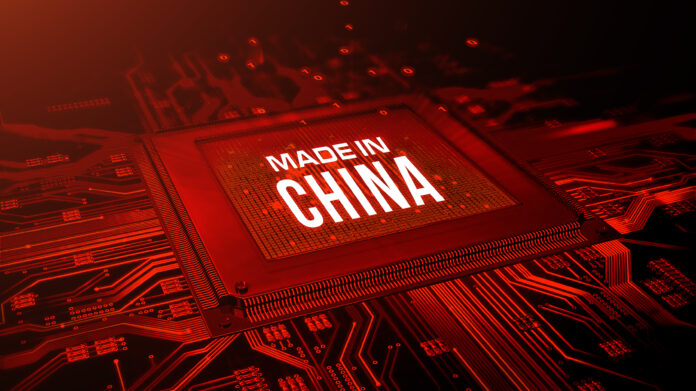 China opens 17 AI innovation development pilot zones
China has opened 17 national AI innovation development pilot zones, according to an officer of the Ministry of Science and Technology said at the International AI Cooperation and Governance Forum 2021. Since Beijing became China's first national AI innovation development pilot zone in 2019, Shanghai, Tianjin, Shenzhen, Hangzhou, Hefei, Chongqing, Chengdu and other cities have been successively selected.
China may reduce production of nearly 2.15 million cars due to chip shortage
As of December 5, due to chip shortage, the cumulative reduction of production in the Chinese auto market has reached 1.982 million units, and the cumulative reduction in the global auto market has been 10.122 million units, according to the latest data from AutoForecast Solutions. China's auto market will reduce production by 2.148 million vehicles this year, accounting for 19% of the total global output reduction.
China's first fully autonomous proton exchange membrane production line operational in Wuhan
The 300,000-square-meter proton exchange membrane(PEM) hydrogen fuel cell production line built by SPIC Hydrogen Energy Company Limited has been put into operation in Wuhan Economic Development Zone. It is the first fully autonomous and controllable PEM hydrogen fuel cell production line in China, realizing the localization of key components of hydrogen fuel cells. At present, SPIC's PEM has been applied in high-power fuel cell stacks, which can meet the needs of fuel cell vehicles, humidifiers and other application scenarios.
JD Technology collaborates with E-Hualu to promote construction of smart city
JD Technology and E-Hualu, a Chinese credible data assetization service provider, signed an agreement to cooperate in construction of smart city, smart transportation, smart security, smart healthcare, smart environmental protection, smart manufacturing, and other related industries, as well as joint preparation of standards and specifications in smart city design, big data application innovation and data bank construction.
AntChain joins hands with Fubon Bank to promote fintech upgrade
Ant Group-backed blockchain brand AntChain has joined hands with Fubon Bank to cooperate around "blockchain + finance". Fubon Bank will rely on AntChain's technologies to build a credible industrial chain platform, covering logistics, credible equipment, local financial service platforms, FMCG, auto, cold chain, small and medium-sized foreign exchange loans, foreign exchange settlement and other fields.
(China Money Network's articles are curated and translated from credible Chinese media organizations with established brands, experienced editorial teams, and trustworthy journalism practices. However, we are not responsible for the accuracy of the information. For any questions, please reach out to our editorial department.)