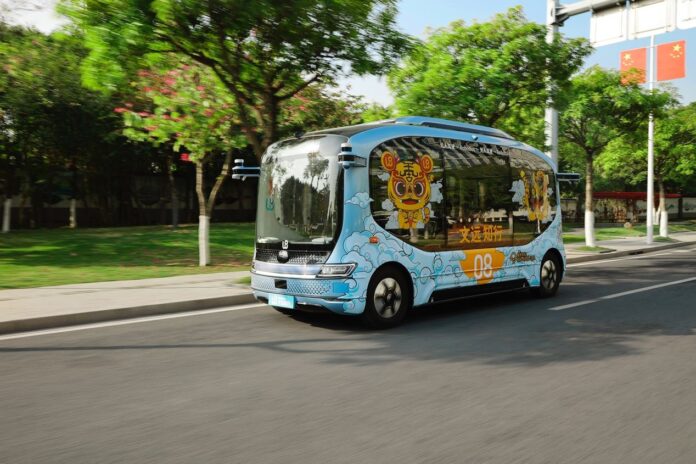 WeRide Robobus starts operation in Guangzhou
WeRide, a Chinese autonomous driving technology company, held the "Robobus Operation Launch Ceremony" today, announcing that it will officially open to the public to operate all-driverless minibuses on Guangzhou International Biological Island.
Hisense will release first self-developed 8K picture quality chip
Hisense will soon release a new "Hisense Chip", which is said to be China's first fully self-developed 8K AI picture quality chip. At the previous CES 2022, Hisense launched the world's first 8K laser display technology solution and the world's first 120-inch laser TV new product, and achieved 100% complete coverage of the BT.2020 color gamut range for the first time in the field of laser display.
Guoxin Macro's automotive chip supplied to domestic car makers
Guoxin Macro disclosed that the company's business related to automotive chips is divided into two parts. One part is automotive-grade security chip, and the other part is in-vehicle controller chip. Now, the company's automotive security chips have been supplied to well-known domestic car makers in small quantities to provide protection for the information security of automobiles. Regarding the in-vehicle controller chip, which is mainly used in the automotive power domain system, including the master control and its sub-domains, the development of the sample has been completed, and the road test has been started, and the entire project has a relatively clear and complete implementation plan.
ByteDance develops medical AI to fight cancer, help doctors screen colorectal tumors in real time
ByteDance's medical brand "Xiaohe Health" has developed a colonoscopic AI-assisted diagnosis software. It can use artificial intelligence technology to assist clinicians in finding and identifying colorectal cancer lesions in real time. At present, the sensitivity and specificity (two key indicators reflecting the level of medical screening) of the software to the standard diagnosis of colorectal cancer have been increased to more than 95%.
(China Money Network's articles are curated and translated from credible Chinese media organizations with established brands, experienced editorial teams, and trustworthy journalism practices. However, we are not responsible for the accuracy of the information. For any questions, please reach out to our editorial department.)