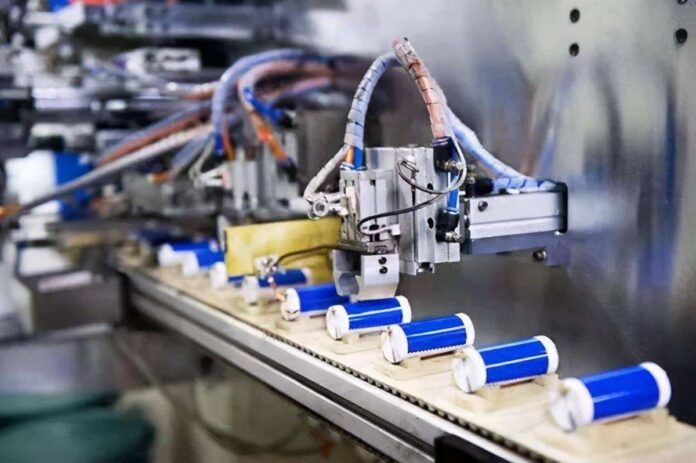 EVE Energy plans to invest in power battery R&D center project
EVE Energy announced that the company and its subsidiary EVE Power intend to invest in the construction of power battery R&D center project in Huizhou, of which the company invested RMB699 million to build a "power battery R&D center" and build a new plant in The 71-2 plot of Chenjiang Street, Zhongkai High-tech Zone; EVE Power will invest US$236 million to build a "common technology R&D and innovation service platform for electrochemical energy storage and power battery industry".
CAAM: China's NEV market share increased to 13.4% in 2021
According to the statistical analysis of the China Association of Automobile Manufacturers, automobile production and sales in 2021 showed year-on-year growth, ending the decline for three consecutive years since 2018. Among them, new energy vehicles have become the biggest highlight, with annual sales of more than 3.5 million vehicles, and the market share has increased to 13.4%, further indicating that the NEV market has shifted from policy-driven to market-driven; driven by the recovery of the international market, the improvement of Chinese brand competitiveness and other factors, China's automobile exports have performed well. The annual export for the first time exceeded 2 million vehicles, achieving a breakthrough that has been hovering around 1 million for many years.
MKSEMI completed Pre-A+ round and released the latest ultra-low-power UWB chip
Chinese low-power UWB (ultra-broadband) chip design company MKSEMI announced the completion of the Pre-A+ round of financing, with a total financing of more than RMB80 million, which was co-led by Lightspeed China Partners and Gaorong Capital, and participated from Qiming Venture Capital and Ivy Capital. Proceeds will be used for product development, market expansion and talent introduction. At the same time, MKSEMI released its latest ultra-low-power UWB wireless SoC (System-on-Chip) product MK8000.
Online design platform Chuangkit raised tens of millions of dollars in series B round
Beijing-based online design platform Chuangkit has raised tens of millions of dollars in series B round financing. Existing investors Kingsoft Office and Gobi Partners continue to make investments. This round of funds will be mainly used for product development, team upgrades, and enterprise business development.
China Capital Management: with upgrading of consumer functions and electric intelligence transformation, the growth trend of auto parts is clear
China Capital Management believes that automobiles, as an important optional consumption link, are expected to improve significantly in the second half of the year. The driving force for the market share of home-made parts and components enterprises stems from the pressure of global automobile cost reduction (especially in the Chinese market) and the change of the supply system of new forces, which makes the automobile industry transfer to China, and continues to accelerate the acceptance of new orders from joint ventures, foreign capital and new forces with its own cost and rapid response capabilities; in addition, the consumption and technology attributes of the automotive industry have increased, and the growth space of the medium- and long-term industry mainly comes from the increase in the value of supporting vehicles brought about by the arms race of incremental configuration, electrified differential components, and intelligent pure incremental components.
(China Money Network's articles are curated and translated from credible Chinese media organizations with established brands, experienced editorial teams, and trustworthy journalism practices. However, we are not responsible for the accuracy of the information. For any questions, please reach out to our editorial department.)