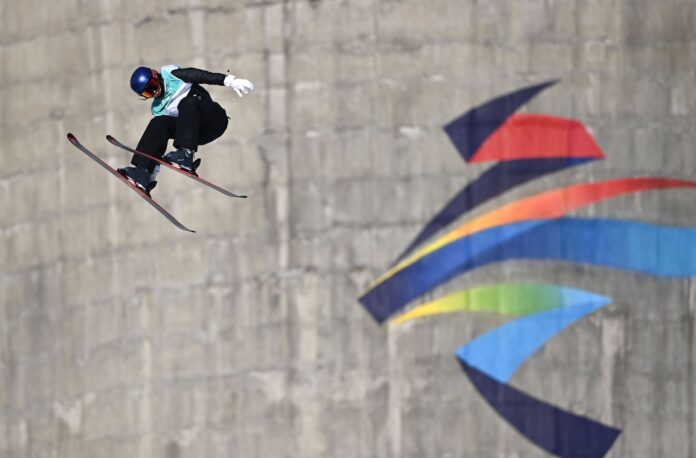 Baidu integrates 3D+AI technologies into live matches
Wu Tian, ​​vice president of Baidu Inc., recently revealed how to use 3D and AI technologies to present competitive sports to the audience in a more visual and popular way. Through the "space-time freeze" technology, Baidu Smart Cloud freezes the sequential actions in 3D space, realizing 360-degree multi-angle viewing. Besides, Baidu Smart Cloud's "3D+AI" technology allows players to more intuitively understand the accuracy and completion of the action by reviewing the video, and find problems in time.
In April 2021, Baidu Smart Cloud reached a cooperation with the Chinese national diving team to create the first "3D+AI" diving auxiliary training system in China. Earlier, at the Baidu Create 2021 conference, Yao Zhenxu, the former national table tennis team leader, and Wu Fei, deputy director of the Peking University Sports Teaching and Research Department, shared the "AI Table Tennis Action Positioning and Behavior Recognition Research Project" in cooperation with Baidu.
China's first 2.5D/3D lithography machine for advanced packaging delivered in Shanghai
China's first 2.5D and 3D lithography machine for advanced packaging developed and manufactured by Shanghai Micro Electronics Equipment(SMEE) has recently been delivered in Shanghai. This high-end equipment with high resolution, high overlay accuracy, and large exposure area will promote China's IC packaging/testing links to improve the technological level and develop new processes. The 2.5D/3D packaging lithography machine can integrate independent small chips such as memory, central processing unit, RF and interfaces through system-in-package to enhance the diversity and complexity of system functions, and effective control of product yield and cost.
AI expert Andrew Ng diagnosed with COVID-19
Andrew Ng, a renowned Chinese-American AI expert, today posted on his Twitter that he just tested positive for Covid. He said that as he has been vaccinated and boosted, his symptoms are comparable to a mild flu, otherwise the situation would be worse. In addition, he also expressed his gratitude to the epidemic prevention workers.
Lightweight industrial robot maker Rokae raises RMB400 million
Beijing-based intelligent robot startup Rokae announced the completion of a RMB400 million strategic round of financing led by New Hope Group for intelligent industrial upgrading scenarios. Analysts believe that this round will help Rokae to accelerate its progress towards the world's leading standardized robot companies. Rokae was established in 2015, focusing on the development and innovation of flexible collaborative robots, industrial robots and intelligent manufacturing technology.
Exoskeleton robot helps Paralympic champion on her feet
Recently, Shanghai-based Fourier Intelligence has secured RMB400 million in a series D round of financing, setting a record for a single round of financing in Chinese rehabilitation robot field. According to reports, Yao Fang, the Paralympic wheelchair fencing champion, is the beneficiary of Fourier Intelligence's lower limb exoskeleton robot. In the next step, the company plans to launch a pan-bionic robot platform to apply core technologies to more non-rehabilitation fields, so that robots can bring changes to the lives of more people.
(China Money Network's articles are curated and translated from credible Chinese media organizations with established brands, experienced editorial teams, and trustworthy journalism practices. However, we are not responsible for the accuracy of the information. For any questions, please reach out to our editorial department.)