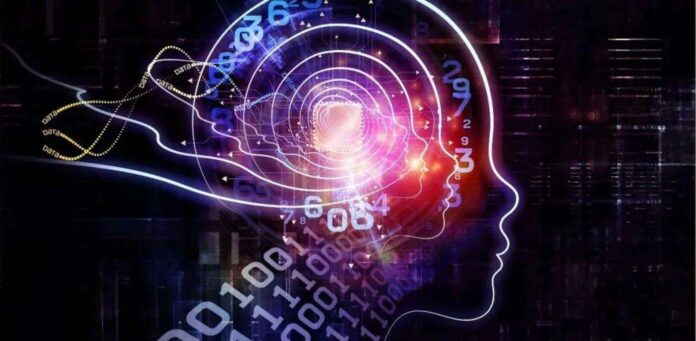 Tencent YouTu Lab refreshes four world records of Open Graph Benchmark
On OGB(Open Graph Benchmark), a global benchmark datasets for machine learning on graphs, Tencent YouTu Lab broke the records set by many top universities and technology companies with its self-developed AI algorithm, and ranked first in four graph attribute prediction tracks, such as Ogbg-molhiv, Ogbg -molpcba and others.
OGB is currently recognized as a representative of graph learning benchmark datasets. It is known for its high quality, large scale, complex scenes and high difficulty. It is known as "ImageNet" in the field of graph learning, and has attracted Microsoft, Deepmind, Facebook, Alibaba, Baidu, ByteDance, Stanford, MIT, Peking University and many other top universities and technology companies participated.
Baidu's robotaxi becomes Olympic torchbearer
On February 9, Baidu's Apollo Park, the world's largest autonomous driving and vehicle-road collaborative application test base, demonstrated its autonomous driving technology strength to nearly 100 Chinese and foreign media reporters. At the scene, the parked robotaxi torchbearer attracted the attention of reporters. Not long ago, the robotaxi also participated in the Winter Olympics torch relay in Beijing Shougang Park, realizing the first time in the history of the Olympic Games that unmanned vehicle participated in the torch relay.
Since the deployment of autonomous driving technology in 2013, Baidu Apollo has grown into the most active autonomous driving platform in the world. The actual road test mileage on urban roads has exceeded 21 million kilometers.
Tencent launches an eye-tracking input method for typing
Tencent's Sogou input method today has launched the "Zhongsheng" barrier-free input public welfare program, and an eye-tracking input method for typing was also released for the first time. Disabled users can complete typing with eye movements.
The solution is jointly developed by Sogou Input Method and eye tracker manufacturer TobiiDynavox, which integrates the eye movement input technology with Sogou Input Method's thesaurus, intelligent frequency modulation and other functions. The eye tracker developed by TobiiDynavox allows users to replace the mouse and keyboard with their eyes. After the user wears the eye tracker, he can stare at the target on the web page with his eyes, and then he can complete the operation step by step.
China-developed robot enters Japanese market
Softbank Robotics and Iris Oyama recently held a press conference in Japan, announcing the launch of Keenbot IRIS EDITION, the intelligent food delivery robot developed by Keenon Robotics, a Chinese AI company focusing on indoor intelligent service robot. In September last year, Softbank Robotics announced that it had reached a partnership with Keenon Robotics, and took the lead in launching the product in Singapore.
7 Chinese companies included in Forbes' Blockchain 50
Forbes released its latest "Blockchain 50″ list, and the selected companies have a revenue or valuation of more than US$1 billion. It is reported that nearly half of companies included in this year's list is located outside the United States, and 14% are Chinese companies. In addition, venture capital firms have been added this year, and these firms have invested more than US$32 billion in the blockchain in 2021. The list covers industry giants from finance and technology, including Adobe, A16Z, Paradigm, Coinbase, MicroStrategy, PayPal, JPMorgan, Microsoft, Block, etc. Selected Chinese companies include Ant Group, Tencent, Baidu, CCB, ICBC, Ping An and WeBank.
Exoskeleton company RoboCT raises RMB100 million in new round
Hangzhou-based robotic exoskeleton technology company RoboCT announced the completion of a series A+ round of financing worth RMB100 million, led by Shenzhen Fortune Caizhi Venture. Essence Securities, Poly Capital and exisiting investor Bluerun Ventures also participated. Proceeds of the new round will be used to enhance the company's operational capabilities, expand its global business scope, and promote in-depth cooperation with international research institutions and clinical institutions.
(China Money Network's articles are curated and translated from credible Chinese media organizations with established brands, experienced editorial teams, and trustworthy journalism practices. However, we are not responsible for the accuracy of the information. For any questions, please reach out to our editorial department.)