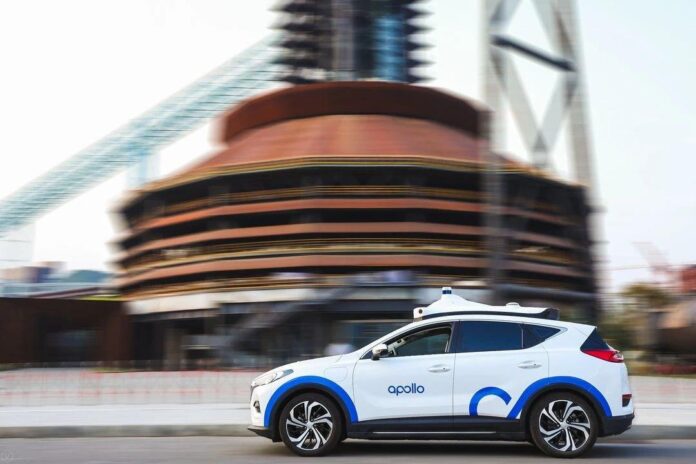 Baidu starts robotaxi service in Shenzhen
Baidu announced that Apollo GO officially launched in Nanshan District, the central district of Shenzhen, to provide citizens with self-driving taxi services. The route covers Shenzhen Bay MixCity, Poly Culture Plaza, Talent Park and other core areas. From 9:00 to 17:00 every day, all Shenzhen residents can use "Apollo Go" app to place orders. This marks that Baidu's robotaxi service has achieved full coverage of the first-tier cities in Beijing, Shanghai, Guangzhou and Shenzhen.
Tencent launches XR business
Tencent has launched a new business – XR(X-Reality) business, and recently started recruiting across departments. The business focuses on the layout of the full-link XR ecosystem, including XR equipment on the hardware side, perception and interaction technology on the software side, and content and developer ecology on the content and industry sides.
Chinese Academy of Sciences unveils new quantum computing software
Chinese Academy of Sciences recently unveils a new quantum computing programming software – isQ-Core, and successfully deployed it to the world's leading superconducting quantum hardware platform, marking an important step in the combination of Chinese quantum computing software and hardware. The software has the characteristics of simplicity, usability, high efficiency, strong scalability, and high reliability, and will provide strong support for users to use quantum computing hardware devices conveniently.
Medical robot maker HURWA considers Hong Kong IPO to raise about US$200 million
Medical surgery robot maker HURWA is considering a Hong Kong IPO to raise about US$200 million.
World Artificial Intelligence Conference 2022 will be held in Shanghai in July
World Artificial Intelligence Conference 2022 will be held in Shanghai from July 7 to July 9 of 2022, and the main venue will continue to be located in the Shanghai World Expo area. The World Artificial Intelligence Conference is co-sponsored by National Development and Reform Commission, Ministry of Science and Technology, Ministry of Industry and Information Technology, National Cyberspace Administration of China, Chinese Academy of Sciences, Chinese Academy of Engineering, China Association for Science and Technology, and Shanghai Municipal Government. It has been successfully held for four sessions since 2018.
Baidu invests in DPU chip developer NebulaMatrix
Baidu Inc. has recently invested in Chinese chip developer NebulaMatrix Technology. NebulaMatrix, based in Shenzhen, was established in March 2021, focusing on the research and development of basic data center communication architecture and DPU chips.
(China Money Network's articles are curated and translated from credible Chinese media organizations with established brands, experienced editorial teams, and trustworthy journalism practices. However, we are not responsible for the accuracy of the information. For any questions, please reach out to our editorial department.)