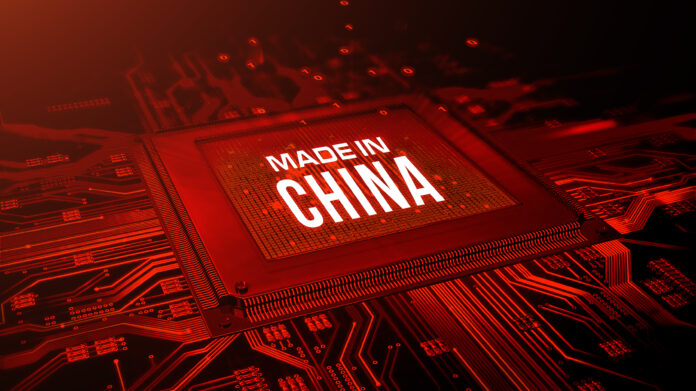 Apple places all 5G RF chip orders with TSMC
TSMC, Chinese leading chip foundry, is reported to replace Samsung to be the only supplier of Apple's 5G RF chips with its advanced manufacturing process, which is expected to be applied to iPhone 14 unveiled this year as soon as possible. According to market analysts, the related chips will be produced with TSMC's 6nm process, and the annual demand is expected to exceed 150,000 pieces.
Hozon Auto raises over RMB2 billion in new round
Chinese EV maker Hozon Auto has recently raised over RMB2 billion in new round financing. The main investors include CRRC Capital and Shenzhen Capital Group. It is the third round of Hozon Auto's series D round. After the completion of series D round financing, Hozon Auto's valuation exceeds RMB25 billion.
Loongson Technology builds R&D base in Nanjing
Chinese chipmaker Loongson Technology plans to build a Loongson R&D base in Jiangbei New District of Nanjing City. The base was built since 2020 and is expected to be completed in 2023. Founded in 2008, Loongson Technology is led by the Chinese Academy of Sciences and the Beijing Municipal Government to invest in the industrialization of its achievements, and has become the national CPU leader.
China's first metaverse office space unveiled in Shanghai
China's first metaverse office space built by DoBe Group has been recently unveiled at Dobe Sports Loft Creative Park in Hongkou District, Shanghai. According to reports, Dobe Park uses EasyAR's digital acquisition technology to place model elements such as CartoonTown, CyberPunkCity, and RhythmVisualizar in the space to realize the integration of digital media and real office scenes. DoBe Group has developed the smart park management system "wehome" since 2016, and has invested tens of millions of RMB so far.
Appen China launches MatrixGo to accelerate AI industrialization in Asia Pacific
Appen China, an AI annotation data service provider, has launched MatrixGo, which will be available in mainland China, Hong Kong, Macau, Taiwan and other Asia-Pacific markets from today. MatrixGo is a market-leading AI data labeling platform software. It is oriented to the local IT environment of enterprises and will greatly enhance the large-scale expansion capabilities of enterprises' AI projects.
Whole-process robotic animal experiment of vascular intervention successfully completed
RainMed Medical's "Flash Robot" vascular interventional surgery robot has successfully completed the first animal experiment in Suzhou. Unlike ordinary interventional surgical robots that can only perform basic PCI operations, in this experiment, RainMed Medical's Flash Robot realized automated visual positioning puncture, angiography-guided push, rapid functional diagnosis, interventional channel construction, surgical navigation guidance, postoperative evaluation and management, covering all aspects of vascular interventional diagnosis and treatment. It is reported that RainMed Medical will also sign a clinical trial agreement on a robot for vascular interventional surgery with a Chinese well-known hospital. The success of this experiment has propelled the company to take another solid step towards realizing the vision of an unmanned operating room.
(China Money Network's articles are curated and translated from credible Chinese media organizations with established brands, experienced editorial teams, and trustworthy journalism practices. However, we are not responsible for the accuracy of the information. For any questions, please reach out to our editorial department.)