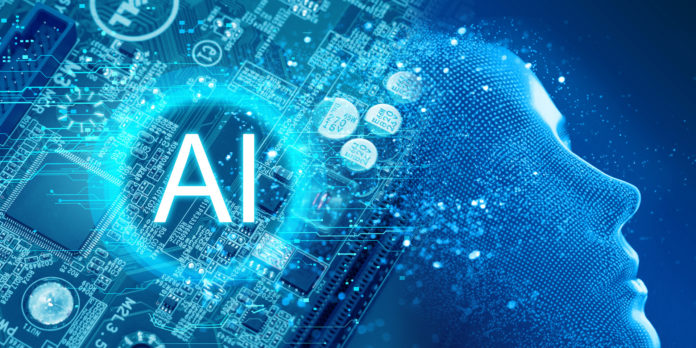 Chinese AI unicorn Fourth Paradigm files for HK IPO
Beijing-based Fourth Paradigm Technology has filed for initial public offering in Hong Kong, with Goldman Sachs and CICC as the joint sponsors. Fourth Paradigm is a Chinese AI software company focused on providing platform-centric AI software that enables enterprises to develop their own decision-making AI applications. The company was founded by China's first ACM world champion Dai Wenyuan and backed by Tencent and Sequoia Capital. Its shareholders and customers gathered Chinese large state-owned banks, and has raised RMB6.6 billion in seven years since establishment.
Baidu-backed open source vehicle-road collaboration dataset released
DAIR-V2X, the world's first vehicle-road collaborative autonomous driving dataset based on real scenarios, has been officially released today and is available for download and use by users in China. The dataset was jointly backed by the Institute for AI Industry Research (AIR) of Tsinghua University in conjunction with Baidu Apollo, Beijing High-level Autonomous Driving Demonstration Zone, Beijing Vehicle Network Technology Development Co., Ltd., and Beijing Academy of Artificial Intelligence.
The dataset is the first to realize the innovation of 2D and 3D labeling methods from the joint perspective of the vehicle and the road under the same time and space. As the first open source vehicle-road collaboration dataset in the industry and academia, it will effectively serve scientific institutions and government, promote the coordinated development of vehicles and roads in China.
Tencent pledges to achieve full carbon neutrality by 2030
Tencent Holdings today announced the start of "Net-Zero Action" and pledges to achieve full carbon neutrality no later than 2030 in its own operations and supply chain. At the same time, Tencent will use 100% green electricity no later than 2030. Tencent launched its carbon neutrality plan in early 2021, becoming one of the first Internet companies to initiate a carbon neutrality plan.
Hillhouse and Walden International jointly invest in L4 autonomous driving company Pegasus
Zhang Wen, founder of Biren Technology, a Chinese high-performance GPU company, has already established an L4 autonomous driving company Pegasus in November 2021. The start-up has raised more than RMB2 billion so far, and the main investors include Hillhouse Capital, Walden International, V Fund, etc.
Faraday Future announces completion of first mass produced car FF91
Faraday Future has announced the completion of its first mass produced car FF91, as the FF Hanford plant celebrates its fourth manufacturing milestone. In the next few months, FF will continue to manufacture more quasi-production vehicles for final engineering verification and certification.
As FF's first mass-produced car, FF91 focuses on the pure electric luxury car market. It was unveiled in 2017 and was ordered in July last year. However, it was reported that the order data was fake, and only a few hundred people paid for the so-called 140,000 orders.
CHJ Automotive will team up with Sanan to develop silicon carbide chips
Chinese EV maker CHJ Automotive intends to jointly establish and operate a joint venture with Sanan Semiconductor, in which CHJ Automotive holds 70% equity of the joint venture and Sanan Semiconductor holds 30% equity. Both parties enjoy joint control over the joint venture. The company will be mainly engaged in the research and development of SiC chips for drive motor controllers in new energy passenger vehicles.
(China Money Network's articles are curated and translated from credible Chinese media organizations with established brands, experienced editorial teams, and trustworthy journalism practices. However, we are not responsible for the accuracy of the information. For any questions, please reach out to our editorial department.)