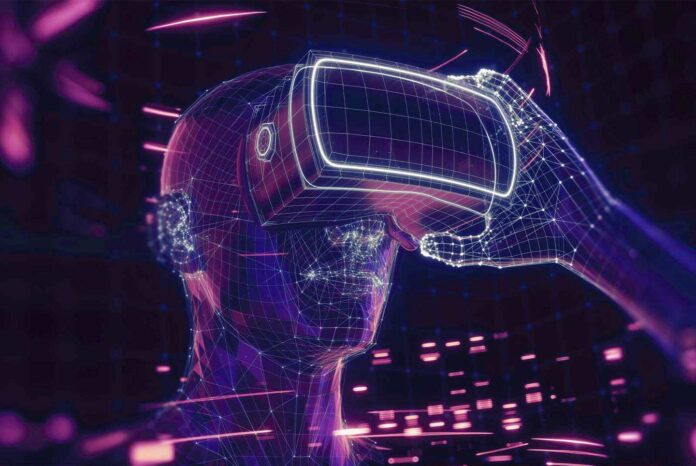 ByteDance and Qualcomm collaborate to build XR ecosystem
During MWC(Mobile World Congress) 2022, ByteDance and Qualcomm announced that the two parties will cooperate on the development of hardware devices, software platforms and developer tools. This collaboration is mainly aimed at the development of XR technology, and the goal is to develop the global XR ecosystem.
Tencent publishes patent on blockchain transaction method
The patent "blockchain transaction processing method, device, electronic equipment and readable medium" developed by Tencent Holdings has been published recently. The patent abstract shows that the method includes: receiving a transaction request sent by a client; performing a signature operation according to the transaction request, and sending a transaction signature to the client; and receiving a transaction verification request sent by the client. This method can make the transaction request reach the blockchain node before the proposal request, reduce the waiting time in the transaction process, and improve the processing efficiency.
Alibaba Cloud's City Brain launched in Southeastern China
Alibaba Cloud's City Brain has been launched in Jiujiang City, Jiangxi Province, with a total investment of RMB100 million. Relying on local strategic resources, and based on Alibaba Cloud's big data and AI technologies, the project focuses on the construction of urban brain, public security brain, agricultural brain, medical brain, water conservancy brain and other platforms, and provides consultation and operational services of data brains in various places.
World Artificial Intelligence Conference 2022 held in Shanghai
World Artificial Intelligence Conference(WAIC) 2022 was recently held in new Lingang Area, Shanghai. At the meeting, Shanghai Developers Community of WAIC was officially unveiled, and a white paper on the development of AI framework was released. Shanghai Municipal Government stated that it will increase its efforts to promote open source algorithms, data openness, and computing power development, interconnect with well-known open source communities at home and abroad, and create a key node in the international AI development ecological network.
Black Sesame Technologies and BlackBerry QNX partner to build autonomous driving platform
Chinese AI digital imaging technology firm Black Sesame Technologies recently announced that it will work with BlackBerry QNX to create a highly reliable, high-performance, flexible and open autonomous driving platform. The platform will be based on Black Sesame's Huashan No.2 A1000 autonomous driving computing chip, using BlackBerry's real-time operating system (RTOS) that has passed ISO 26262 ASIL-D safety certification, and is designed to provide automotive manufacturers with innovative solutions with high computing power, high stability and reliability. At present, they have obtained a series of production orders, and will achieve mass production in 2022.
realme launches 150W light-speed charging technology
Chinese smartphone maker realme has launched 150W light-speed charging technology at the MWC 2022, and announced that the new product Realme GT Neo3 will be equipped with this technology for the first time, which has the ultimate charging speed – "50% charged in 5 minutes". realme also launched the world's first 100W-200W light-speed charging architecture – UDCA. Realme claims that UDCA is equipped with a temperature control management mechanism with a leading algorithm to keep the operating temperature below 43°C at all times. realme is ready to put the UDCA charging architecture into the commercial field.
(China Money Network's articles are curated and translated from credible Chinese media organizations with established brands, experienced editorial teams, and trustworthy journalism practices. However, we are not responsible for the accuracy of the information. For any questions, please reach out to our editorial department.)