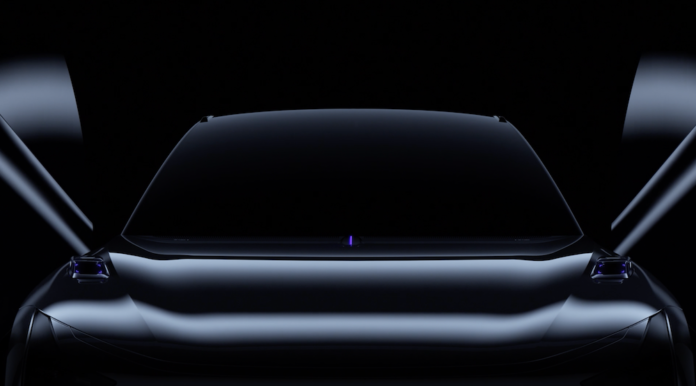 Alibaba and SAIC JV will unveil its first mass produced car
Alibaba's joint venture with SAIC has begun mass production of its first electric car, according to sources. On February 28, IM L7 was officially put into production at SAIC's Lingang Smart Factory. It is expected to go on sale on March 29 and start delivery in April. IM is a Chinese premium intelligent pure electric vehicle brand jointly developed by SAIC Motor, Alibaba Group and Shanghai's Zhangjiang Hi-Tech Group.
Baidu launches AI Sign Language Translation Platform
Baidu AI Cloud has officially launched the AI sign language translation platform – Xiling, which is designed to help lower the threshold for generating sign language avatars to serve people with hearing impairment in both online and offline scenarios. At the same time, Baidu also released an all-in-one sign language machine", which can quickly establish barrier-free windows through large-scale deployment, and can be applied in hospitals, banks, stations and other public places.
COWAROBOT reaches strategic cooperation with Lidar sensor developer RoboSense
COWAROBOT, a Chinese high-level autonomous driving solutions provider has reached a strategic cooperation with intelligent lidar system company RoboSense. Based on RoboSense's RS-Ruby Plus lidar and intelligent solid-state lidar RS-LiDAR-M1, the two companies will deeply integrate the technical advantages and industrial resources of both parties in smart sanitation, smart logistics and shared unmanned mobility, etc. In diversified urban scenarios, they will work together to explore accurate environment perception solutions for autonomous driving, and promote the continuous penetration of autonomous driving technology in public services.
At present, RoboSense's partners in the field of autonomous driving include COWAROBOT, Pony.ai, Momenta, DeepRoute, AutoX and many other companies.
Global first 3D chip uses TSMC's 3D packaging technology
British AI chip company Graphcore has released an IPU product Bow, which uses TSM's SoIC(System on Integrated Chips) advanced packaging technology, which improves performance by 40% and energy consumption ratio by 16%. This marks the birth of the world's first 3D wafer-on-wafer processor, breaking the 7nm process limit for the first time! Such a big improvement is also due to TSMC's 3D WoW silicon wafer stacking technology.
3D bionic cell technology company CytoNiche raises RMB300 million in series B round
CytoNiche, which focuses on innovative 3D bionic cell technology, announced that it has raised nearly RMB300 million in Series B round financing, which was led by Gaorong Capital, CICC Qide and CICC Qiyuan. Sinopharm Capital, Aplus Capital, existing investors 3E Bioventures, DT Capital Partners and others also participated. The funds will be used for enriching product lines and expanding international CDMO business, etc.
(China Money Network's articles are curated and translated from credible Chinese media organizations with established brands, experienced editorial teams, and trustworthy journalism practices. However, we are not responsible for the accuracy of the information. For any questions, please reach out to our editorial department.)