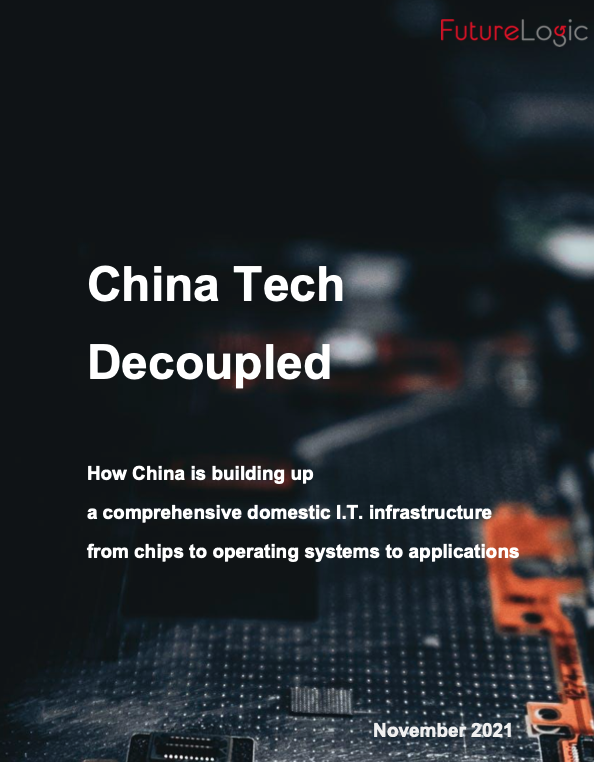 China's effort to build a domestic-centric I.T. infrastructure began in earnest after U.S. sanctions of ZTE Corporation and Huawei exposed the country's core vulnerabilities of foreign reliance. The Xin Chuang industry is a core part of this effort tasked to create a comprehensive, self-reliant Chinese domestic information technology industry from chips, operating systems, and applications.
Beijing and local governments have launched numerous supportive policies to promote the development of the Xin Chuang industry, which is expected to exceed U.S.$52 billion in scale in 2023, while the overall market capacity will exceed RMB1 trillion Yuan (U.S.$155 billion). The Xin Chuang industry consists of four parts: basic hardware, basic software, application software, and information security. Chips, computing devices, operating systems, databases, and middleware are some of the most important components of the sector.
This report produced by FutureLogic answers these questions via extensive research and analysis to provide the global tech community with much-needed insights and outlook of this important development in China. Download the report titled "China Tech Decoupled" here.