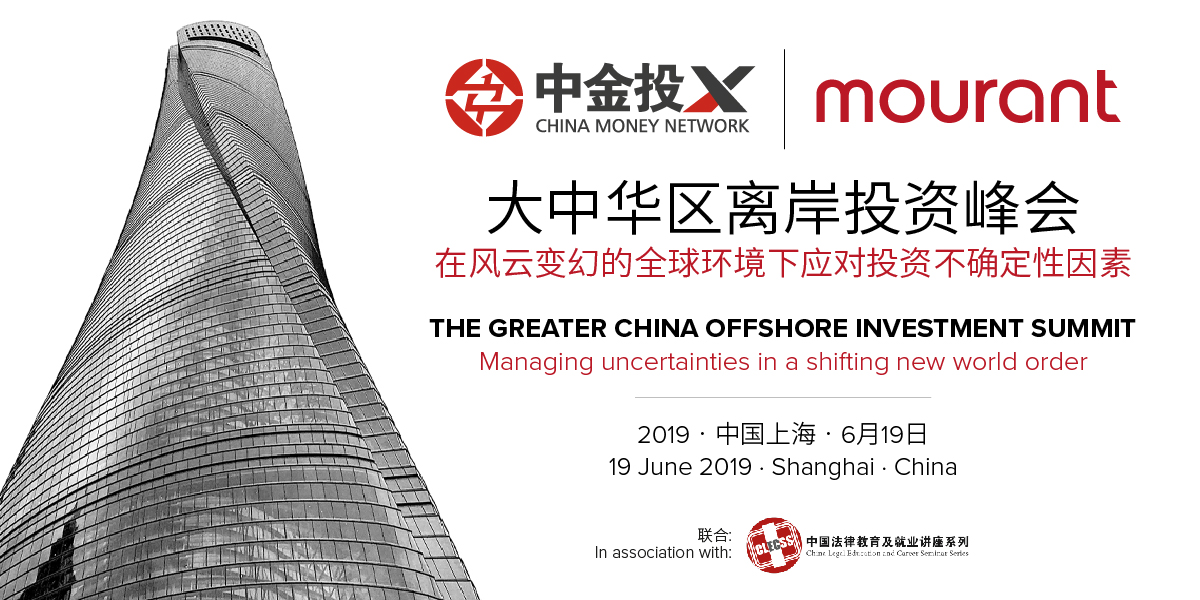 China Money Network, in conjunction with Mourant are delighted to invite you to the third event in our series, The Greater China Offshore Investment Summit: Managing Uncertainties in a Shifting New World Order – Shanghai, China 2019.
On Wednesday 19 June 2019, we will bring together economists, Chinese and international corporate leaders and top dealmakers to discuss the most pressing issues in China's cross-border deal market and how doing business in China is changing.
Join us at our event to learn practical tips in relation to structuring offshore investments and about pros and cons when using various investment and financing structures. You will hear our speakers share insights on key issues to consider in debt restructurings and recent trends in litigation involving Chinese parties.
Date: Wednesday, 19 June, 2019
Language: Mandarin Chinese/English with full simultaneous interpretation
Location: Pudong Shangri-La East Shanghai 33 Fu Cheng Lu, Pudong, Shanghai 200120, China
Agenda:
09:30 am – 10:00 am | Registration & Refreshments
10:00 am – 10:05 am | Welcome Speech
10:05 am – 10:35 am | Session 1: Presentation
Trends in Cayman Islands and BVI Litigation: A Focus on Chinese Disputes
10:35 am – 11:15 am | Session 2: Panel Discussion
Debt Restructuring of WOFEs: Turnaround Options Onshore and Offshore
11:15 am – 11:30 am | Networking Coffee Break
11:30 am – 12:20 pm | Session 3: Panel Discussion
China Investment: Solutions for Investors (In and Outbound)
12:20 pm – 12:50 pm | Session 4: Presentation
Fund Structuring and Subscription Finance
12:50 pm – 01:20 pm | Session 5: Presentation
Introduction to Economic Substance
01:20 pm – 01:30 pm | Closing Remarks
01:30 pm – 02:30 pm | Networking Lunch
Learn from our Speakers: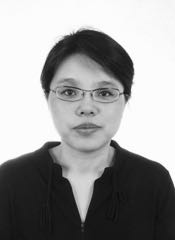 Ming Xie
Director of Restructuring Services
Deloitte China
Ming is a Director of Restructuring Services in Deloitte China. She is currently based in Beijing. Prior to joining Deloitte, Ming served for PwC within its financial advisory services group based in the US.
She has extensive experience in providing financial advisory services to various stakeholders (either on the company side or creditor side) on special situations and providing solutions to complex cross-border issues in the areas of crisis management, corporate restructuring, and insolvency.
Ming has served a large portfolio of clients (including major international and local financial institutions, listed and non-listed corporate entities in China, Hong Kong and various overseas jurisdictions, as well as state-owned and privately owned enterprises in China) in the area of performance improvement, business turnaround, debt and capital restructuring exercises, distressed M&A, exit services, JV disputes, financial reviews and monitoring, assets tracing and recovery for a wide range of industries.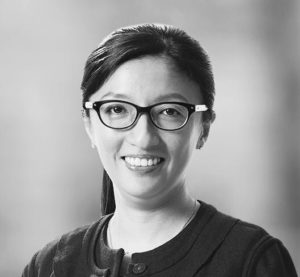 Vivian Tsoi
Partner 
White & Case LLP, Beijing
Vivian is a California- and Hawaii-qualified partner based in Shanghai office. Her practice is focused on mergers and acquisitions and complex corporate transactions including the high-profile and award-winning merger and acquisition deals. She regularly represents multinational corporations on their operations and activities in China including the recent Saudi Aramco on the formation of a joint venture with NORINCO Group (NORINCO) and Panjin Xincheng (Panjin) to develop a US$10 billion fully integrated refining and petrochemicals complex located in the northeastern province of Liaoning, China.
She also advises China-based clients on strategies for entering into overseas markets such as representing Haier Group in the US$5.4 billion acquisition of GE Appliances unit from GE through an auction process. This is one of the largest acquisitions of a US company by a Chinese entity to date. This transaction is named "Cross-Border Deal of the Year" and "M&A Deal of the Year" by M&A Advisor Awards in 2016, and "M&A Deal of the Year" by ALB China Law Awards 2017.
She also advises Chinese companies in their outbound investment in connection with the regulatory aspects and national security issues, including the recent representation of Will Semiconductor on CFIUS Review of its US$2.2 Billion Acquisition of Beijing OmniVision Technologies, as well as representation of SDIC Fund as its regulatory advisor on their investment in Key Safety Systems, a subsidiary of Ningbo Joyson Electronic Corporation, to acquire the US assets of the Japan-based airbag manufacturer Takata Corporation.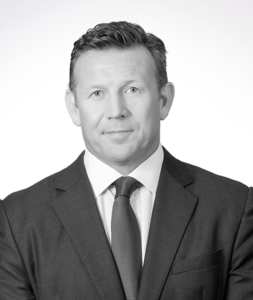 Paul Christopher
Managing Partner
Mourant Ozannes
Paul leads the Corporate and Investment Funds team in Asia at Mourant Ozannes. He is also the Managing Partner of the Hong Kong office.
Paul regularly advises on mergers and acquisitions, joint ventures and the restructuring of companies and structures, as well as the establishment of investment funds. These will often be private equity-related transactions. Paul has been with Mourant Ozannes since 1999.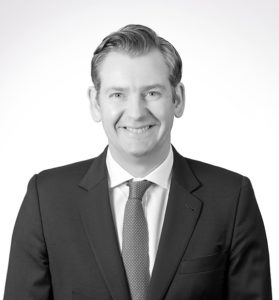 Simon Lawrenson
Partner
Mourant Ozannes
As Head of Mourant Ozannes' Banking & Finance practice in Hong Kong, Simon Lawrenson has significant experience in banking and finance transactions, with an emphasis on acquisition finance. Simon's practice focuses on advising leading international lenders, sponsors and borrowers on a wide range of cross-border transactions, including event-driven acquisition and leveraged finance, asset finance, real estate financing, pre-IPO financing, trade financing, integrated debt and equity financing, debt restructuring, OTC derivatives and structured products, security enforcement, and project and energy finance. Prior to joining Mourant in 2012, He has worked for Linklaters in London and Hong Kong, and Maples and Calder in the British Virgin Islands.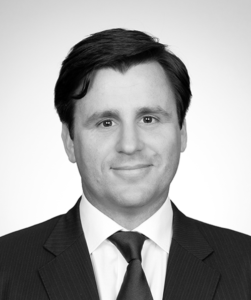 Shaun Folpp
Partner
Mourant Ozannes
Shaun leads the Litigation and Restructuring & Insolvency practices in Asia at Mourant Ozannes.
Prior to relocating to Hong Kong in 2015, he spent almost a decade practising in the Cayman Islands and British Virgin Islands.
Shaun has extensive experience acting both for and against insolvency practitioners in all forms of external administrations, as well as acting for parties in general commercial, financial services and trust disputes.
He also has considerable experience advising on corporate governance matters, including in relation to directors' duties. I'm regularly retained by parties in proceedings which seek the appointment of liquidators – including in relation to listed companies.
He has acted for or against liquidators in many large liquidations to come before the BVI and Cayman Islands courts. And he also acts for parties involved in restructuring matters, including schemes of arrangement and mergers.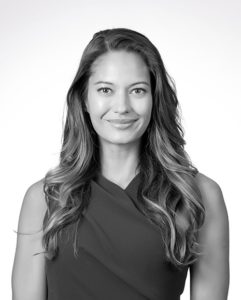 Danielle Roman
Partner
Mourant Ozannes
Danielle is a Partner in the Banking and Finance team at Mourant in Hong Kong, having practiced in Asia for over 12 years. She advises on a broad spectrum of cross-border transactions, including asset finance, fund financing, acquisition and leveraged finance, debt restructurings, project finance, real estate finance, securitization, Fintech and general corporate lending.
She has significant expertise in helping major financial institutions, lessors and investors on the financing and leasing of commercial aircraft, corporate jets and other related assets, including engines and helicopters, across a variety of structures. She also advises on the finance and leasing of ships and other vessels.
In fund financing, she regularly represents investment and commercial banks on subscription credit facilities. She is on the steering committee for the Fund Finance Association's symposium for Asia, and is the co-chair of the Women in Fund Finance Asia committee. Prior to joining Mourant in 2012, she worked at Clifford Chance in Hong Kong and Dentons in London.
She's a member of the steering committee for both the Advancement of Women in Aviation Roundtable (AWAR) and the Asia Securities Industry and Financial Markets Association's Women in Finance Asia forum, as well as the Philanthropy Committee Chair.