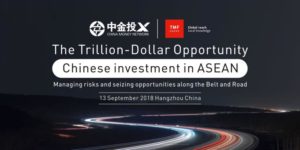 China Money Network, in conjunction with TMF Group, is proud to launch their report and event on, The Trillion-Dollar Opportunity: Chinese investment in ASEAN – Managing risks and seizing opportunities along the Belt and Road: Hangzhou, China 2018.
On Thursday 13th September, 2018, we will bring together local and regional corporate leaders, regulators and top dealmakers from multi-national companies to discuss and launch a comprehensive review of how to manage risks and seize opportunities through the one Belt and one Road initiative.
The Trillion-Dollar Opportunity Chinese investment in ASEAN: Hangzhou, China 2018, will be hosted on Thursday 13th September 2018. During the event, a panel of business experts will examine the key issues that Chinese companies encounter when venturing into new ASEAN countries and how those risks can be mitigated to maximise the benefits that can be gained by supporting China's Belt and Road Initiative.
Secure your seat today for the most anticipated discussion of the year and receive your digital copy of the report!
Date: Thursday, 13th September, 2018
Time: 10:00AM-2:00PM
Location: JW Marriott Hotel 28 Hushu South Road, Gongshu District, Hangzhou
Language: Mandarin Chinese
Gain forward-looking intelligence and discover opportunities that can propel your business to new global heights at The Trillion-Dollar Opportunity: Chinese investment in ASEAN: Managing risks and seizing opportunities along the Belt and Road: Hangzhou, China 2018
DISCUSSION TOPICS:
What are the latest major trends in BRI investments?
What are the most common mistakes Chinese companies make when venturing into ASEAN countries?
What advice would you give to Chinese companies operating or planning to operate in ASEAN?
What are the unique compliance challenges facing Chinese companies in the ASEAN region?
AGENDA:
10:00am Guest Registration
10:30am Welcome and Keynote address
10:45am Panel Discussion
11:45am Q&A with audience
12:00pm: Networking Lunch
2.00pm: End
Learn from our Speakers: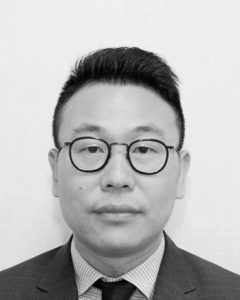 Li Min
Managing Director
China Securities International
Mr. Li Min is the Managing Director of Global Capital Markets Department at China Securities International (CSI). Prior to joining CSI, Mr. Li worked at Macquarie Capital Limited in July 2017 as the Head of SME Research in Commodities and Global Markets. From 2014 – 2017, he was an Executive Director of Research at China International Capital Corporation Limited (HK) Limited, focusing on renewable energy, environmental service and utilities research of A‐shares & H‐shares companies. He was also a Head of Research at Oriental Patron Financial Group, and an equity research sector head of alternative energy and utility of Yuanta Securities. Mr. Li began his career at Semiconductor Industry as a Senior Engineer to support the post sales engineering activities. Later on, he moved to Goldman Sachs to develop his research analyst career. Mr. Li attained a MBA from the Duke University and a Master's Degree of Science in Electrical and Computer Engineering from the National University of Singapore. He also attained a Bachelor's Degree of Engineering in Electrical and Electronic Engineering from the Nanyang Technological University.

Loo Yee Ting
Lead Partner, Hangzhou
EY
Yee Ting is a Lead Partner of our Transaction Advisory Services practice in Hangzhou, Greater China with 15 years of valuation advisory and equity research experience. Yee Ting has assisted in valuation advisory work for private equity investors, listed companies and MNCs. Key industries specialization includes technology, media, food & beverage, pharmaceutical, manufacturing, financial services, etc. Yee Ting has considerable professional experience in business valuation, valuation of intangible assets and financial instruments under IFRS and US GAAP.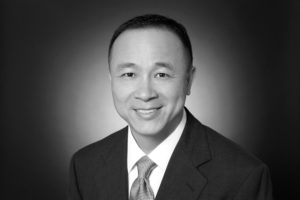 Chuan Sun
Partner
Morrison & Foerster
Chuan Sun focuses his Hong Kong practice on cross-border M&A transactions, sophisticated technology, media, and telecom (TMT) transactions and complex IP/commercial matters across Greater China. Regularly advises multinational corporations, state-owned enterprises, private companies and PE/VC firms in complex cross-border M&A transactions, joint ventures, strategic alliances and business separation transactions. He also has significant experience in strategic corporate-commercial and technology transactions, including outsourcing, manufacturing, distribution, supply and franchising arrangements, and IP licensing arrangements across multiple industries. His TMT and IP regulatory experience includes telecommunications, e-commerce, Internet, cyber security, data privacy, cloud computing, as well as telematics.
Chuan is the co-author of the Hong Kong & China chapters of Getting the Deal Through – Telecoms and Media, 2014 & 2015; the Hong Kong & China chapters of Getting the Deal Through: Market Intelligence – Telecoms and Media, 2015.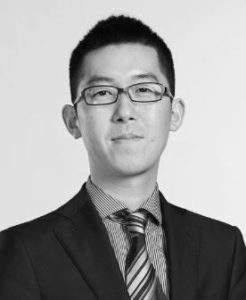 Laurence He
Director, Global Business Development
TMF Group
Laurence has extensive experience supporting Chinese companies investing and expanding overseas. He has exceptional knowledge and expertise of helping companies set up businesses in multiple jurisdictions and stay compliant with the complex local regulations.
Laurence holds a Bachelor degree in Transportation Engineering from the University of Shanghai for Science and Technology. Laurence joined TMF Group in 2014where he works with banks, law firms and other partners to help Chinese companies localise their business expansion worldwide.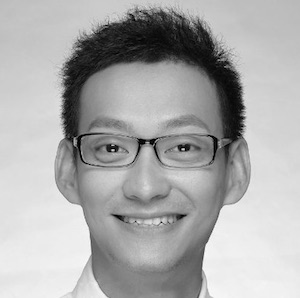 Zhongxia Chen
Regional Marketing, Asia Pacific
TMF Group
Zhongxia Chen is a marketing and communications professional with extensive business management and integration exposure. With more than 15 years of experience, Zhongxia functions as a high-level advisor on marketing strategy to the senior management in Asia Pacific.
At TMF Group, Zhongxia works closely with the Global Business Development team to support Chinese companies investing and expanding overseas. Prior to joining TMF Group, Zhongxia held regional marketing roles in major global businesses operating out of Shanghai and Singapore.
Zhongxia possesses a Master's degree in Management from the London School of Economics and Political Science (LSE).
Moderator: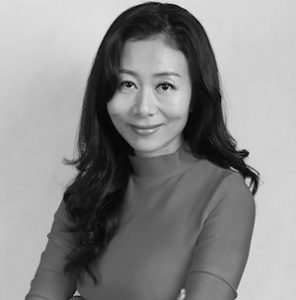 Nina Xiang
Managing Editor
China Money Network
Nina Xiang is the co-founder and managing editor overseeing editorial content and product development at China Money Network. Before founding China Money Network in 2011, she worked at BusinessWeek magazine in Beijing and Institutional Investor magazine in New York, covering business and financial services in China and the U.S. Whilst in New York, she also served as part-time correspondent for Shanghai's financial television channel China Business Network, as well as China Radio International, China's national English-language radio network.
Gain forward-looking intelligence and discover opportunities that can propel your business to new global heights at The Trillion-Dollar Opportunity: Chinese investment in ASEAN: Managing risks and seizing opportunities along the Belt and Road: Hangzhou, China 2018
For any inquiries, please contact us: events@chinamoneynetwork.com