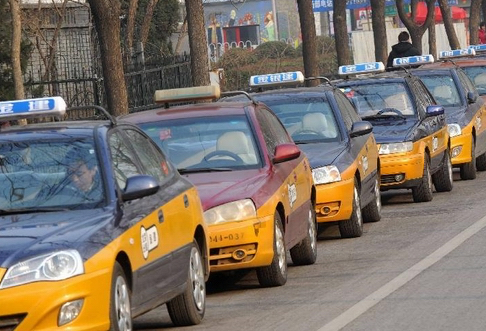 Didi Chuxing, China's largest ride share company, announced a partnership with nearly 50 taxi companies across ten Chinese cities to launch new initiatives geared towards improving their efficiency, according to a company announcement.
The news came after earlier media reports pointed to Didi's plans to potentially acquire one or more taxi companies in China.
"DiDi started as a taxi-hailing service. We have built strong ties based on mutual trust and solidarity with the taxi industry, which tens of millions of riders still rely on for their daily commuting needs," says Cheng Wei, founder and CEO of DiDi, in a statement.
DiDi and the taxi companies, at one time fierce competitors and rivals, will launch pilot projects to introduce a coordinated intelligence request-dispatching (IRD) system to enhance driver-rider matching efficiency.
The IRD system is designed to lower vacancy rates, increase taxi drivers' income, and improve service quality.
Beta tests showed that a driver's hourly income rises as much as 50%, and the vacancy rate drops as much as 36% when switching from the ride-bidding system to the new IRD system, says Didi.
The parties will also coordinate in request dispatching across taxi and private car hailing services. Taxi drivers will be able to pick up private-car rides upon consent of the riders.
Earlier in 2016, the Chinese government legalized ride share at the national level, and encouraged integration between the ride share and taxi industries.
Didi offers taxi and private car hailing, ride sharing, chauffeur service, bus, car rental and enterprise solution services to nearly 300 million users across over 400 Chinese cities.
Sixteen million rides are completed on Didi's platform on a daily basis in the second quarter 2016.