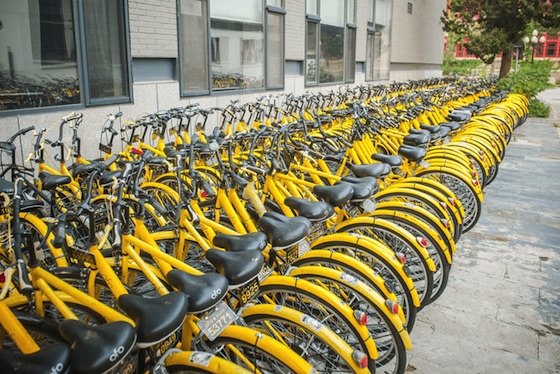 A week after bike sharing firm Mobike announced an over US$100 million fundraising, Beijing-based rival ofo said it had secured US$130 million series C financing round led by CITIC Private Equity, Coatue Management and Xiaomi Inc.
The drama seems all too familiar: Two companies engaged in competitive fundraising, while trying to outbid each other on the speed of securing market share. The question is will the ending be as predictable as a merger between the two, and probably an integration of the combined entity into Didi Chuxing?
The probability of this scenario seems decent. Didi already injected tens of millions U.S. dollars in ofo two weeks ago, which is part of the latest financing round.
In addition, Didi has brought in some of its own venture backers, including lead investors Coatue Management and CITIC Private Equity, as well as Yuri Milner, founder of DST Global, to join ofo's funding round.
Other investors include Matrix Partners China, GSR Ventures, two venture firms from ofo's earlier rounds, as well as new investor Vision Plus Capital.
At the same time, ofo, which was created in April 2014 on the campus of Peking University, said it would cooperate with Didi and Xiaomi Inc. to expand its services outside university campuses to city streets. DiDi has already planned to include ofo bike sharing offerings on its own mobile apps.
On the other hand, Mobike's venture backers include Hillhouse Capital, Warburg Pincus, Sequoia Capital, Qiming Venture Partners, Panda Capital, Joy Capital and Sinovation Ventures, all purely financial investors happy to convert their shares in Mobike into a piece of the most formidable ride share giant in China and Asia.
Of course, this predication is unimaginative and may be deadly wrong. Entrepreneurs and venture capitalists may well prove that they can be more innovative than pragmatic, which will certainly be a welcome change.