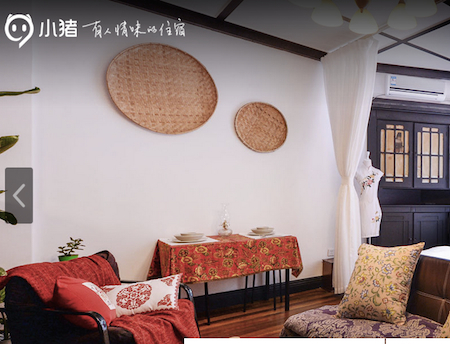 Beijing-based short-term vacation home sharing platform Xiaozhu.com has completed a series C+ and D round, raising a total of US$65 million led by Joy Capital and Bertelsmann Asia Investments (BAI).
Capital Today led its series C+ round, while Joy Capital and BAI led the series D round, with participation from Morningside ventures, Capital Today and Magic Stone Alternative Investments (Heyu Capital), the company said in an announcement.
Xiaozhu.com also revealed its latest operation numbers. It currently has listings of 100,000 lodging units in 301 cities in China. Active users has increased to nearly 10 million.
The short-term vacation rental market in China is changing rapidly and ripe for consolidation, putting Xiaozhu.com under great pressure.
Last month, Xiaozhu.com's bigger rival, Tujia.com International, agreed to acquire the vacation rental businesses of Ctrip and Qunar.com as part of a strategic partnership agreement.
In June, Tujia.com completed a share swap to take Ganji's vacation rental platform Mighty Talent Ltd., also known as Mayi, under its wing.
Zhubaijia, a vacation home rental platform backed by HNA Tourism Holding (Group) Co., Ltd. and CITIC GoldStone Investment Fund, completed a listing on China's New Third Board in April.
Airbnb, the global home-sharing giant, has seen its guest arrivals in China reach one million and growing rapidly. Chinese travelers also checked into more than 3.5 million Airbnb listings around the world.
Xiaozhu.com was launched in 2012. It previously raised an undisclosed amount in a series A funding round from Morningside in 2012, and a US$15 million series B round led by Legend Capital in 2014. The company completed a US$60 million series C financing led by Joy Capital in 2015.