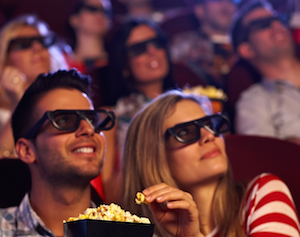 Shenzhen-listed Chinese online gaming firm Dalian Zeus Entertainment Co., Ltd. has led a RMB4.5 billion (US$694 million) series C+ round in Weiying Technology Co. Ltd., the operator of movie ticket booking mobile app Wepiao, according to Chinese media reports.
Existing investors Tencent Holdings Ltd, CMC Holdings, Chinese mobile gaming firm iDreamSky, Everbright Financial Holding Asset Management Co., Ltd. and Ocean Capital Group Co., Ltd. also participated in the round.
The latest fundraising follows a RMB1.5 billion (US$235 million) series C round of financing led by Beijing Cultural Assets Chinese Anci Films & Television Fund announced in November 2015.
The valuation of the start-up has also jumped to US$2 billion from US$1.58 billion from six months ago.
At the same time, Weiying span off its sports business to establish Weisai Sports in November. The unit has also raised an undisclosed financing from CMC Holdings, Tencent, Beijing Cultural Assets Chinese Anci Films & Television Fund, Legend Capital and others, according to the reports.
Tencent will continue to invest in Wepiao as its main entertainment arm to compete with Alibaba Group Holding Ltd.'s film unit Alibaba Pictures.
Founded in 2014 by Tencent, China Culture Industry Investment Fund, and Bison Capital, Wepiao provides online booking and payment for movie tickets via mobile apps based on Tencent's Wechat and QQ platforms. It also operates a web portal, Wepiao.com.
Wepiao covers more than 4,500 cinemas and 90% of moviegoers in China. In addition, it has partnered with more than 1,200 theaters, stadiums and exhibition pavilions.