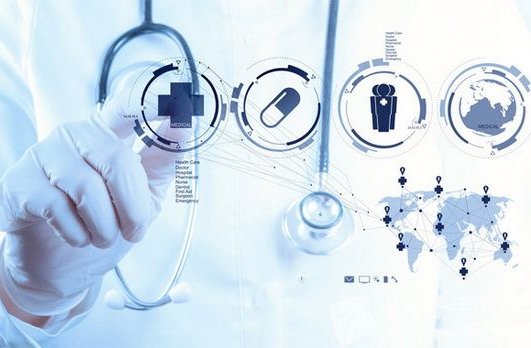 Chinese investors poured a record US$1.1 billion across 21 deals into digital health start-ups, including those in the mobile fitness, patient-doctor communication and online drug store sectors, according to data from CB Insights.
The total investment value has already surpassed that for the whole year of 2015, and the number is projected to reach US$2.2 billion for 2016, up over 300% compared to last year.
The boom continues an impressive growth trajectory witnessed by the digital health sector in the past, and is driving by mega-rounds, including three investments each totaling over US$100 million in financing.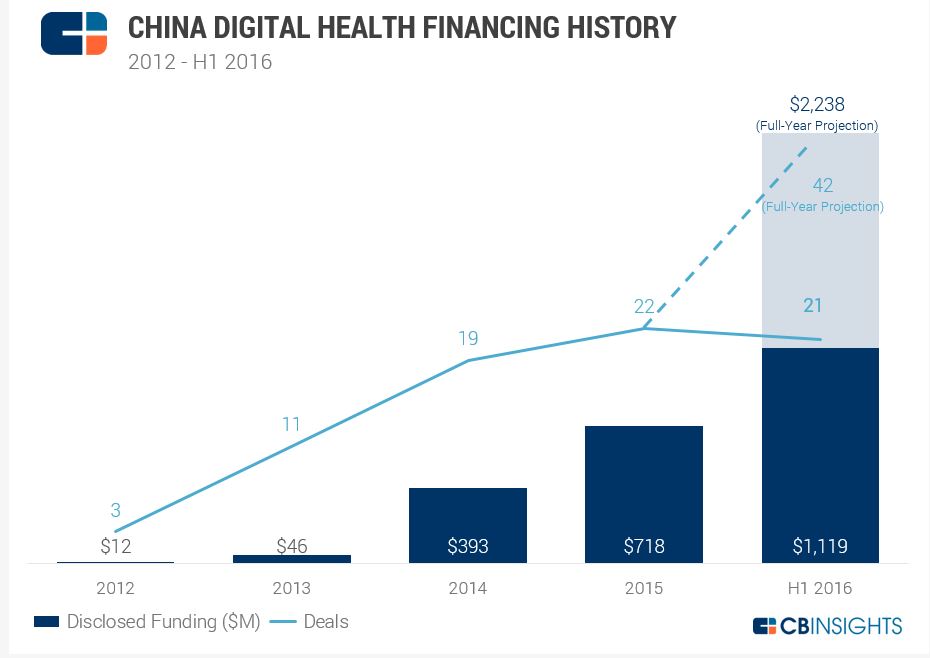 Ping An Insurance-backed medical services app Ping An Haoyisheng, Beijing-based mobile healthcare app maker Spring Rain Software, and health data mining startup iCarbonX have all exceeded the threshold.
The trend is reinforced with the fact that the top ten largest deals since the start of 2015 have raked in over US$1.5 billion.
As China's digital health market attracts more funding, deal activity has also moved up the maturity spectrum.
In 2013, 36% of China digital health deals took place at the seed and angel stage. In 2016 year-to-date, seed and angel deals have made up just 5% of all investment activity.
Since the start of 2015, mid-stage, or series B and series C rounds, have flourished. These included mobile fitness community and platform KEEP, sports and health monitoring company Codoon.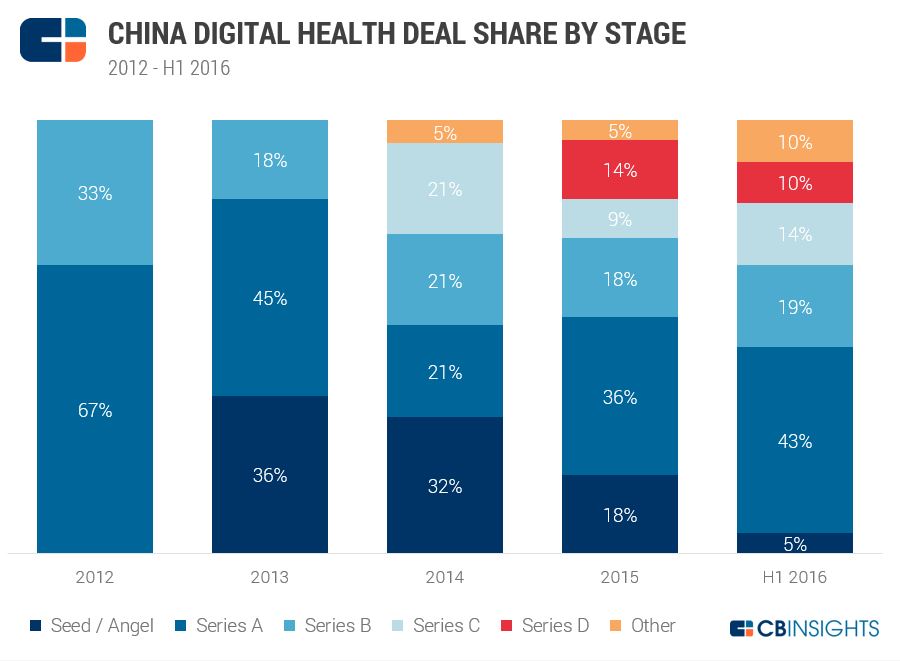 In terms of start-up types, mobile apps for patient-doctor interaction, medical appointment booking, and health monitoring are prominent in the set of deals highlighted below.
Tencent Holdings Ltd. is one of the most active investors in the sector, participating in three of the ten companies listed below.