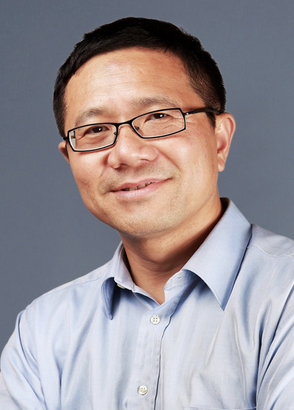 Most people think of Yunfeng Capital as a private equity firm run by Alibaba Group Holding Ltd.'s chairman Jack Ma. But it has two co-founders, with the other key backer, Chinese entrepreneur David Yu, often unjustly overlooked.
Yunfeng, named after the two men (with Yun coming from Ma Yun, Jack Ma's given name in Chinese, while Feng from Yu Feng, David Yu's given name in Chinese), counts David Yu as chairman, while Jack Ma only takes the role of co-founder.
Yu is also the person taking a more active role in managing the firm's investments, and the one with final veto power on all investment decisions.
Headquartered in Shanghai, Yunfeng currently manages around US$2.6 billion across three funds, with a focus on technology, media, entertainment, consumers and healthcare sectors.
Yunfeng has backed a number of Alibaba affiliates, including Alibaba Cloud, Cainiao Network, Alibaba Health, and Youku Tudou. But most of its investments are outside the Alibaba universe, such as smartphone maker Xiaomi Inc., social network app Momo, logistics firm YTO Express, movie studio Huayi Brothers, genome sequencing firm BGI, LeSports, and online ticketing firm Damai.cn.
For David Yu, the most important consideration when making an investment decision is the tenacity of a company's founders. Profitability and business models are secondary.
"Entrepreneurs must have conviction of their dreams. As long as they have that, we will continue to support them," Yu told Chinese media in a recent interview. "If they start to doubt, that will make us lose confidence."
In addition, Yu likes European and American companies with truly advanced technologies. Yufeng recently invested in a U.S. drug company that makes a medicine with a chip embedded inside to monitor patients' general heath condition in real time. That kind of innovative technologies are what Chinese companies lack and can be valuable when applied to the massive Chinese market, Yu believes.
During Yunfeng's decision making process, it also has the luxury of drawing expert opinions from some of China's most successful entrepreneurs, who are backers of the fund.
Giant Interactive's chairman Shi Yuzhu, for example, can provide insights on gaming and entertainment deals. Chairman of New Hope Group Liu Yonghao will share his judgement on consumer and agricultural investments.
But in the end, Yu has the final say on what Yunfeng invests in or not. Contrary to industry norms, there is no investment committee, nor democratic voting process at the fund.
Yu was the founder of Chinese outdoor advertising firm Target Media, a company few people know today. Compared to his one-time rival, Focus Media's Jason Jiang, Yu's name is little known outside of a small group of business elite.
But history could have been different. Yu and Jiang started their outdoor advertising companies at around the same time from 2002 to 2003. Naturally, they were locked in a multi-year race to gain market share while burning massive amounts of cash.
Like companies before them and after, it was all about speed. Target Media raised funding from the Carlyle Group, a few months after Focus Media received backing from Softbank.
But Focus Media was half step faster in achieving a NASDAQ IPO in 2005, while Target Media was finalizing its own U.S. IPO. At the last minute, Yu decided to give up on an IPO and opted for a US$325 million merger with Focus Media.
It was a difficult decision as every Chinese entrepreneur's ultimate dream is to ring the bell at a stock exchange on Wall Street. Giving it up so close was hard on Yu, but it turned out to be the right move.
Since leaving the merged company as co-CEO in 2008, Yu cashed out from Focus Media and retreated to become a low-key investor, leading a more laid-back lifestyle and backing companies he likes at his own pace.
Now as the man running one of the most powerful private equity firms in the country, Yu is at the forefront of a new generation of emerging industry leaders.
Compared to Jason Jiang who reportedly daily works from 7am to 2am and flies 322 times a year, David Yu is truly at the top of the mountain and floating in the clouds, as Yunfeng's name aptly suggests.