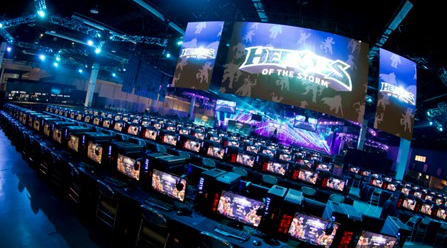 China's Huayi Brothers has invested RMB1.9 billion (US$288 million) for a 20% stake in Hero Entertainment, an eSports company backed Sequoia Capital and others.
After the completion of the transaction, which was initially disclosed in November 2015, Huayi will hold around 20% of Hero Entertainment's expanded share capital and become its second largest shareholder.
The transaction values Hero Entertainment at 19 times estimated audited after-tax net profit for 2016 of RMB9.5 billion.
Hero Entertainment plans to collaborate with Huayi Brothers in several areas, including films and TV shows as well as eSports games, in a move to further increase its profitability.
Huayi Brothers has been granted right of first refusal in terms of adapting any of the eSports games developed or managed by Hero Entertainment into films, TV series, web series or other media form.
Meanwhile, Huayi Brothers' subsidiary Huayi Brothers (Tianjin) Interactive Entertainment is to consider Hero Entertainment as the partner of choice for the joint development of any eSports games within its interactive environment.
Hero Entertainment, which is listed on the New Third Board, is mainly engaged in the development of e-sports game products as well as organizing and promoting mobile eSports competitions.
Hero Entertainment's investors include Sequoia Capital, Huaxing Fund, Zhen Fund and Chinese real estate tycoon Wang Jianlin's son Wang Sicong.
Tianjin Dinuo Investment Management, which owns 44% of Hero Entertainment, is the game publisher's acting controller.