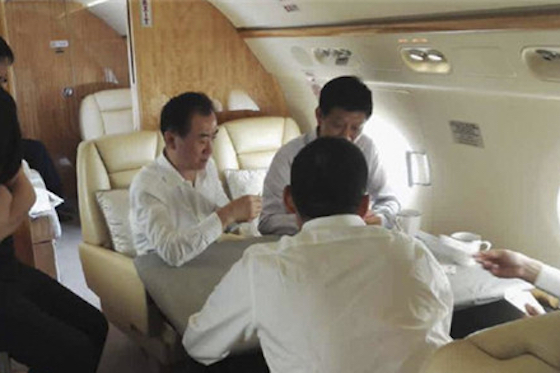 Family offices in Asia Pacific saw a stronger performance in 2016 with a 3.9% gain year-to-date, following a flat 2015 where family offices' portfolio value remained unchanged, according to a report issued by UBS AG and Campden Wealth Research.
Asia Pacific family offices hold relatively higher proportions of direct venture capital and private equity assets, as well as co-investing, which account for 23% of their overall portfolio, compared to 14% for other regions.
"This pattern is likely to be reinforced going forward, with private equity becoming increasingly important in the portfolios of Asia-Pacific family offices looking to benefit from the illiquidity premium associated with the asset class," says Enrico Mattoli, Head of Greater China Global Family Office at UBS Wealth Management.
Hong Kong family offices performed significantly better than peers in the region with an estimated 2015 portfolio performance of 0.8% return, thanks to higher real estate holdings and stakes in developed market equities.
Real Estate will continue to be a key component of family office portfolios, as it continues to provide attractive long term real returns derived from both income and capital growth. Greater China family offices are likely to look for real estate opportunities away from home markets to diversify their portfolios, Mattoli adds.
Succession of control from one generation to the next continues to be a pressing issue in Asia Pacific. Within the next ten years, 59% of Asia Pacific family offices are expecting a generational transition, and within 15 years, 75% expect the same.
"Family office executives must ensure that their plans detail how they reach out and engage with both generations. The research does find a material reluctance by the younger generation to get involved and the older generation to let go of power, and this is particularly evident in Asia Pacific," says Dominic Samuelson, CEO at Campden Wealth.
Family offices in Asia Pacific continue to be burdened by high operating costs. On average, family offices have operating costs – excluding external manager performance fees – of 91.2 basis points of assets-under-management. In 2015, external manager performance fees stood at 24.2 basis points.
A significant component of these costs relate to investments, with Asian family offices having investment teams of 4.9 people, compared with the 4.2 people average globally.
The report surveyed principals and executives in 242 family offices, representing over US$180 billion assets under management globally.