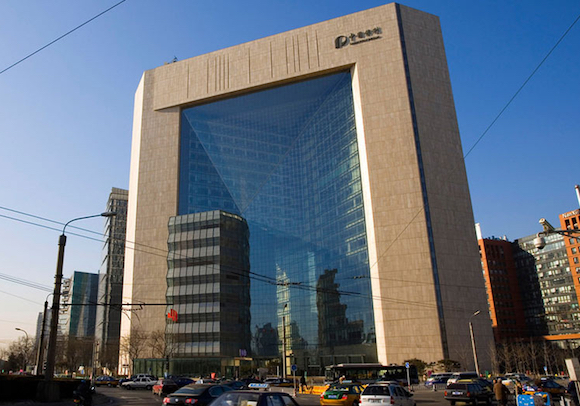 China's sovereign-wealth fund China Investment Corporation (CIC) has teamed up with a French public sector financial institution to jointly tap overseas investment opportunities, with a focus on real estate and infrastructure, according to an announcement.
CIC Capital, the direct investment arm of the US$810 billion-under-management state wealth manager, signed an agreement with Caisse des Dépôts International Capital, a subsidiary of State-owned Caisse des Dépôts Group, to set up a fund for cooperation while investing in third-party markets.
The joint fund will invest in projects that could create opportunities for Chinese and French investors in markets outside mainland China and France, according to an announcement yesterday from the fourth China-France High-level Economic and Financial Dialogue.
CIC is planning to invest more in high tech, high-end manufacturing, healthcare, food and agricultural industries, its chairman Ding Xuedong said earlier this year.
The Chinese sovereign wealth fund also wants to increase direct investments as it adjusts asset allocations among public equity, direct investments and alternative investments.
CIC has invested in Australia-listed rail and port operator Asciano Ltd. in September, and co-invested in a deal acquiring a 50-year lease for the Port of Melbourne on November 1.
According to CIC's 2015 annual report, public equity, fixed income, absolute return, long-term investments, and cash and others accounted for 47.47%, 14.44%, 12.67%, 22.16%, 3.26% of its total portfolio, respectively.
The fund reported a dollar-denominated net return of negative 2.96% on its overseas investment last year, due to volatility in international financial markets and foreign exchange losses triggered by an appreciating U.S. dollar.