As the Chinese population ages, venture capitalists are increasingly betting on start-ups focused on serving senior citizens in the country.
IDG Capital and Frees Fund just invested US$5 million in Tangdou, an online video portal and mobile app for group dance exercises, the most popular pastime for people aged between 40 to 70 throughout the country in cities big and small.
The round follows a US$15 million investment made by Shunwei Capital, Legend Capital, Engage Capital and Redpoint Ventures two months ago.
There were 222 million people in China aged above 60 at the end of 2015, or 16.1% of the overall population. People aged above 35 number stand at 950 million, or around 70% of the total.
Many of these older citizens are starting to use smartphones in the past few years, as there are numerous cheap choices priced between US$100 to US$200 made by a new generation of smartphone makers such as Xiaomi, Oppo and Vivo.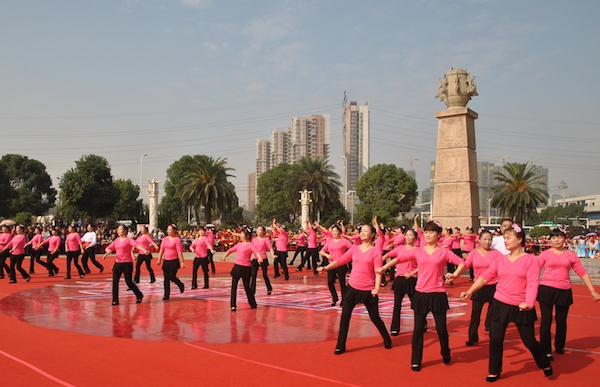 "This population has been overlooked," Zhang Yuan, founder of Tangdou, told Chinese media. "We give them a platform to learn new dances, meet other dancers, post videos of their performances. These are all things they would like to share with friends and family."
Tangdou's users are mostly in smaller cities, with 90% of the videos generated by users. It launched a mobile app in 2015, and now has daily active users of 2.5 million.
The company plans to use the latest proceeds on marketing and operational improvement. It plans to expand its content and services into the larger well-being and health aspect in the future.