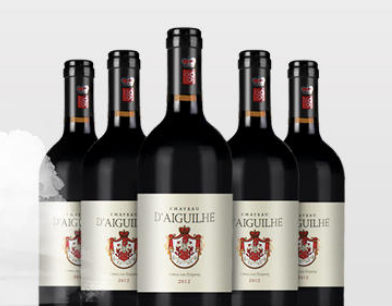 China Merchants Securities (HK) Co., Ltd. has led a RMB130 million (US$19 million) series B funding in Wajiu.com, an online business-to-business platform focused on imported wine and beverages.
Existing investor, Shanghai-based venture firm CoBuilder Partners Venture Fund, also participated in the round.
Wajiu.com is not to be confused with Wangjiu.com, an alcohol e-commerce platform controlled by LeTV Holdings Co Ltd. that completed a RMB200 million (US$30 million) round from Chinese investors in January.
Wajiu.com focuses on business-to-business transactions, while Wangjiu.com sells products to end consumers, wholesalers and other businesses.
Wajiu.com, established in 2014, claims to have aggregated over 200 wine chateaus from France, Italy, Germany, and Australia on its platform to sell directly to Chinese wine importers.
"The most important part of the whole imported wine value chain are wine producers and retailers, Wajiu.com connects the two directly and allows consumers to enjoy imported wine at reasonable prices," said an anonymous person at China Merchants Securities, according to Chinese media reports.
There are a number of established liquor and wine e-commerce platforms in China. Liquor Easy, an O2O (online-to-offline) start-up providing 20-minute express delivery of liquor products to Chinese consumers, raised RMB400 million (US$61 million) strategic investment from Legend Holdings Ltd. earlier this year.
In October, Greenwoods Asset reportedly led a US$100 million series C round in Yijiupi.com, a whole sale alcohol B2B e-commerce firm.
Jiuxian.com, backed by China Development Bank Capital Corporation Ltd. (CDB Capital), Rich Land Capital and Sequoia Capital, listed on China's National Equities Exchange and Quotations (NEEQ) after raising around RMB930 billion (US$150 million) in six venture rounds.