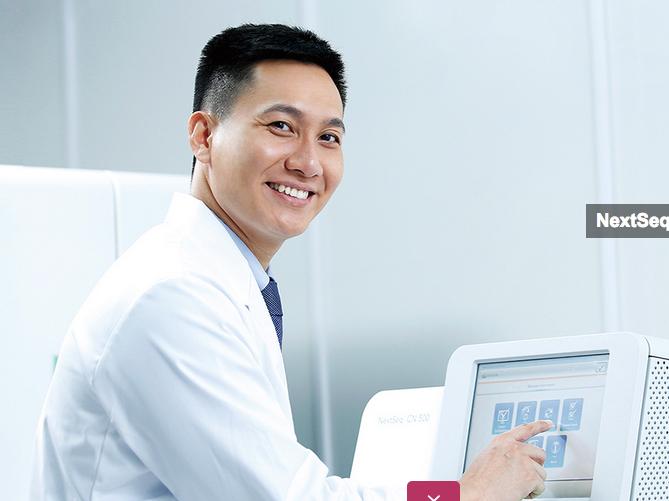 Berry Genomics, a Chinese prenatal genetic testing and diagnostics company backed by Qiming Venture Partners and Legend Capital, is moving ahead toward an A-share listing via a reverse merger with Shenzhen-listed Chengdu Tianxing Instrument & Meter.
Trading of the Chinese auto parts maker's shares was temporarily halted yesterday and today after reaching the upper limit of the stocks' daily movement range, as investors piled in with buy orders.
Tianxing's stocks were suspended from trading for nearly six months pending major restructuring transactions. Trading was resumed yesterday.
The company responded to questions from the Chinese securities regulator during the weekend regarding the reserve merger and provided more details of the transaction earlier this month, paving the way for the final steps of the deal to complete.
According to new disclosure filings, Chengdu-based Tianxing plans to acquire 100% of Berry Genomics through an asset exchange via issuing new shares to Berry Genomics, at a valuation of RMB4.3 billion (US$619 million).
Berry Genomics recorded a net asset book value attributable to parent of RMB953 million as of June 30, 2016.
The company recorded net profit attributable to parent after deducting non-recurring gains and losses of RMB35.2 million, RMB36 million and RMB36.9 million from 2013 to 2015, respectively. The number for the first half of 2016 jumped to RMB50.7 million.
It has promised to reach net profit of RMB228 million, RMB309 million and RMB405 million from 2017 to 2019, under a valuation adjustment mechanism, according to the filing.
Founded in 2010, Berry Genomics started with noninvasive prenatal DNA screening, and expanded to DNA sequencing and other forms of genetic testing for disease screening and diagnosis.
It received an undisclosed series A round from Legend Capital in 2011. In 2013, the company received a series B round from Legend Capital, Qiming and Boyu Capital, a private equity firm founded by Alvin Jiang, the grandson of former Chinese president Jiang Zemin.
The founding team of Berry Genomics have all previously worked at BGI, once known as Beijing Genomics Institute, one of the earliest and biggest DNA testing firms in China.
BGI applied to list on a domestic stock exchange last year, and has been in the IPO queue for nearly one year. There are currently around 800 companies lining up to list in China, with an average waiting time of two to three years.
Berry Genomics, a smaller competitor to BGI, looks set to access the capital markets earlier than its older and bigger rival.
At the same time, Berry Genomics and BGI are facing competition from an increasing number of genetic testing and diagnostic companies in China, including Daan Gene, Amoy Dx and Dian Diagnostics.