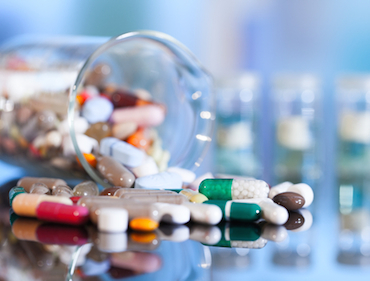 Qiming Venture Capital has led a US$20 million series A round in Connect Biopharmaceuticals Ltd., a clinical-stage company developing immune modulators for autoimmune diseases and cancer treatment.
Northern Light Venture Capital, Beijing-based healthcare-focused venture capital firm Lapam Capital, and existing investor Cowin Venture Capital also participated.
"We find Connect an ideal investment opportunity because the company has built a strong immunology drug discovery platform and has shown an exceptional ability to execute its business strategy in a highly resource-efficient manner," said William Hu, managing partner at Qiming Venture Capital. "The company's portfolio of immune modulators are uniquely positioned to address the large unmet and rapidly growing medical needs in China and globally."
Founded in 2012, Connect Biopharmaceuticals discovers and develops immune modulators for the treatment of inflammation and cancer. Currently, its drug candidates includes CBP-307, a drug module for inflammatory bowel disease, graft-versus-host disease, psoriasis and multiple sclerosis, CBP-201, an antibody for the treatment of atopic dermatitis, asthma and other types of allergic inflammation, and a number of other early-stage discovery programs.
Headquartered in Suzhou, the company also has operations in Melbourne, Australia and San Diego, California.
Previously, Connect Biopharmaceuticals raised US$5 million in a Pre-A round from Cowin Venture Capital, Anlongmed Fund and XinYue Equity.
It plans to used the proceeds to support the upcoming Phase 2 clinical study of CBP-307 in patients with inflammatory bowel disease; and the IND-enabling and Phase 1 studies of a second drug candidate CBP-201 for the treatment of atopic dermatitis and asthma.
Lapam Capital current has over RMB2 billion (US$280 million) under management, focused on investing in early stage healthcare technology start-ups.