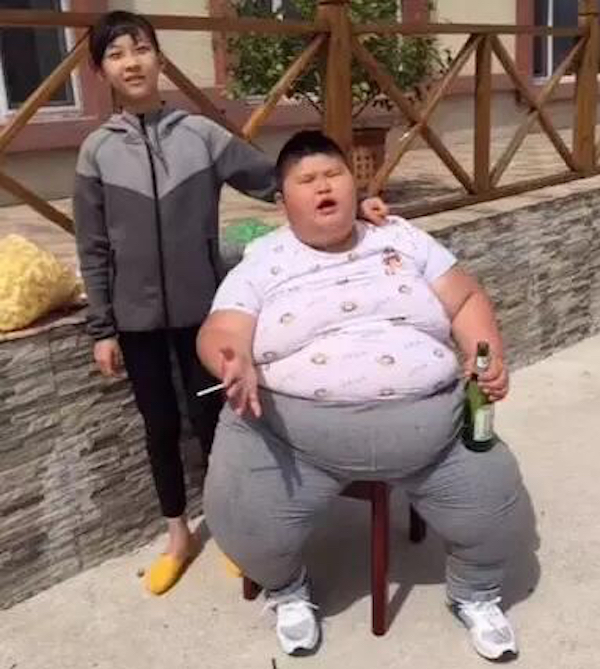 Never heard of the app Kuai Shou? You are forgiven, as until recently few of us had. And those that did might not have admitted so in polite company. The Chinese video sharing mobile app is in fact the fourth largest app in China in terms of traffic mid-2016, after Tencent's Wechat, QQ and Sina Weibo. It is a solid unicorn valued at US$2 billion at the end of 2015 with 400 million cumulative users on its platform, more than the population of U.S. and U.K. combined.
So, how come most of us – not only investors, journalists and the tech crowd outside of China, but also within – missed it for so long? Maybe it is because the platform's core users are China's "forgotten people", those living in the country's rural villages and small industrial cities, far removed from the cultural mainstream of Beijing, Shanghai and Shenzhen.
Kuai Shou, which means "fast hand" in Chinese, obtained notoriety last year as users uploaded bizarre and sometimes gruesome videos, including one where an elderly woman ate a light bulb and pieces of broken glass. In another, a young man explodes firecrackers inside his underpants. Other popular videos follow a similar theme: people eating live snakes and maggots, children drinking and smoking, a 15-year-old girl showing off her pregnancy.
Backed by China Media Capital, Kuai Shou in many ways reflects the profound divide in online tastes between people in major cities, who have enjoyed greater benefits from the country's economic boom, versus China's 674 million rural population and the urban poor, many of whom originally came from rural provinces. Kuai Shou's users are the delivery boys who perhaps carries take-out meals for food delivery app Ele.me, construction and factory workers, restaurant workers, masseuses and manicurists. They are overworked, underpaid and looked down upon by mainstream society.
But not on Kuai Shou. Here, if you have the courage and a mobile phone camera, you can obtain millions of followers, thousands of thumb-ups and perhaps make some money. One ID named Xiao Sheng, who has only one arm and lives in an almost empty rural village, posts daily videos where he eats the most disgusting things he can find, living and dead. He says he has always felt extremely inferior and that the discomfort of eating live snakes and maggots is nothing versus the emptiness and weightless that accompany his life.
Kuai Shou has also opened eyes to the harsh reality of life for many children living in China's rural villages. With most of their parents working in far-away cities, these children often suffer from a lack of proper adult supervision and schooling. One popular video series features a young boy of eight or nine years old mimicking smoking, drinking and trying to pick up girls. In other videos kids participate in talk shows on sexual matters, showing off early pregnancies and engage in activities bordering soft porn.
Along with attention – Kuai Shou offer China's underclass the possibility of financial reward. Some popular video up-loaders can make hundreds or thousands of RMB (RMB1,000=US$146) by sending out advertisements to their followers. Most of the advertisements are for fake goods, such as fake gold chains or fake iPhones.
Of course, it is not all despair on Kuai Shou. For most Kuai Shou users, the video platform provides a platform where they can find another channel to express themselves and connect with similar-minded peers. Lu Xiaoyu, an electrician in a small city and a user of Kuai Shou, taught himself to draw and uses the mobile app to post his artwork. He gained 60,000 followers and secured paid clients for self-portraits via the app.
With enormous users and traffic, Kuai Shou itself is doing quite well financially. The company received US$10 million in venture funding from DCM China and Sequoia Capital China in 2014, and secured tens of millions U.S. dollar from Baidu Inc and China Media Capital last year at reportedly a US$2 billion valuation.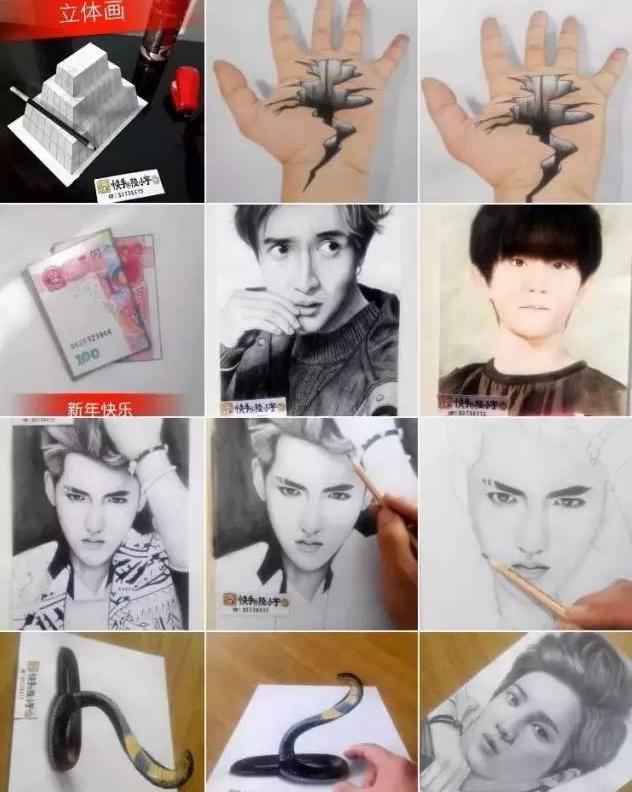 (Lu Xiaoyu's drawing homepage)
With strong financial backing, the popular app may aim to clean up its image. But for its legions of users, from farm laborers to factory workers, Kuai Shou remains a reliable source of cheap entertainment, with videos of funny pets and beautiful women along with the gruesome and bizarre.