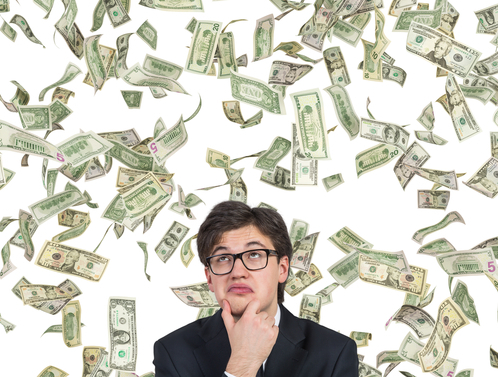 Chinese private equity and venture capital funds have an aggregate RMB2 trillion (US$291 billion) of dry powder, or capital ready to be deployed, at the end of 2016, according to data released by Chinese research firm Zero2IPO Group.
The record amount of dry powder comes after an impressive year for fundraising last year, when 2,438 new funds raised RMB1.37 trillion (US$199 billion) last year. That compares with a total fundraising value of RMB785 billion (US$114 billion) in 2015.
In terms of investment, 9,124 investment deals were inked last year by private equity and venture funds with combined deal value of RMB745 billion (US$108 billion), up from 8,365 deals worth RMB525 billion (US$76 billion) in total deal value registered in 2015, according to Zero2IPO.
"Total fundraising, total investment and total deal volume have all set record last year, indicating rapid growth in equity investments," said Ji Li, director of Zero2IPO's research center. "The numbers show a completely different picture to what is commonly referred to 'venture investment winter' last year, showing that equity investment market in China will have ample reserves for a long time to come."
The real challenge for private equity and venture funds still center around exits. In 2016, around 66% of all exits were achieved via listings on China's New Third Board. But low liquidity of the New Third Boards means investors still need to figure out alternative ways to recoup invested capital.
"Even though New Third Board listings reached a record high, it reflected the number of listed companies, not real exits. We still need to study if and how investors were able to recoup capital," Ji Li said.
Initial public offerings and strategic sales are still the two major exit routes for most investors, says Zero2IPO.