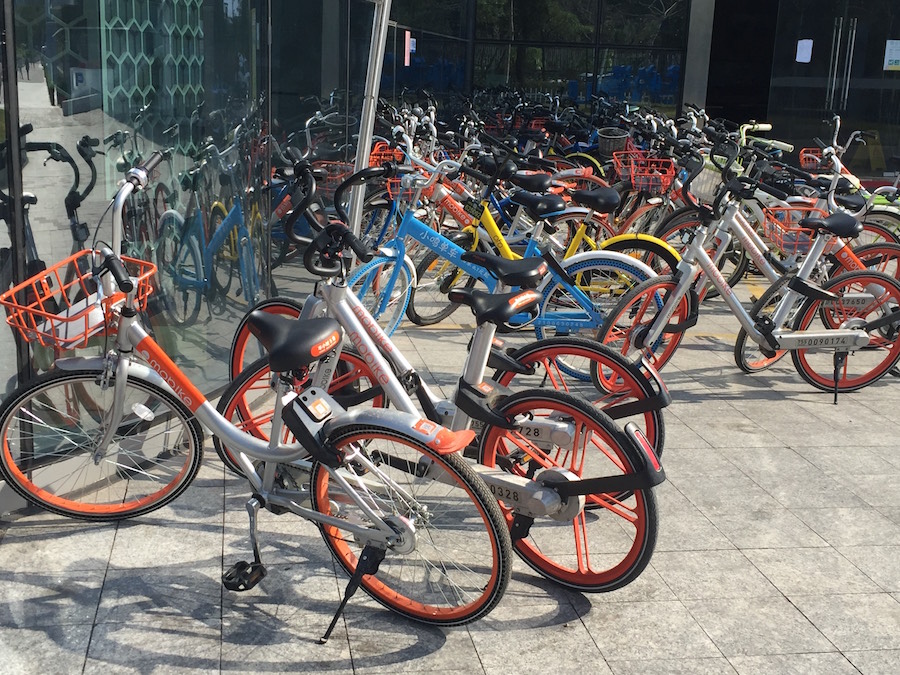 Beijing-based Chinese bike rental company ofo, which two days ago announced a US$450 million series D funding round at a valuation of over US$1 billion, is rumored to have exaggerated the fundraising size in order to appear more competitive, according to various Chinese reports citing insiders.
Since Thursday, a number of Wechat screenshots have circulated showing unnamed individuals accusing ofo of faking the US$450 million number, claiming the company raised only a portion of that amount. A few articles countered, saying that the news was fake and was made up by competitors to discredit the freshly born tech unicorn.
Ofo claims the latest US$450 million round was from existing investors DST Global, an investment firm founded by Russian venture capitalist Yuri Milner, Chinese ride sharing company Didi Chuxing, CITIC Private Equity Funds Management Co., Ltd., Matrix Partners China, New York-based Coatue Management, London-based technology investment company Atomico and China's Macrolink Group.
China Money Network was unable to contact ofo as its website is currently down. Matrix and CITIC Private Equity did not immediately respond to inquiries. Didi said in a statement that Ofo is building on a strong leadership in a market with enormous growth potentials, and it is very confident in the clear vision and execution abilities of the Ofo management team. It did not acknowledge if the rumors are true or false.
The articles state that several major private equity investors and venture capital firms approached by ofo chose not to invest in the company out of concern over its inefficient business model. The fact that only existing investors participated in the latest round has also prompted speculation that Didi may be interested in acquiring the bike rental company.
Ofo's fundraising size does not appear completely unreasonable. Two weeks ago, its biggest rival, Shanghai-based Mobike, said it had raised over US$300 million since the start of 2017 from new and existing investors.
Ofo claims that it has distributed one million bikes in China and is expanding overseas. It has 20 million registered users in 40 cities. Mobike, on the other hand, has expanded to 21 cities and has 5.8 million weekly active users. Both companies claim they are the industry leader, using different sets of metrics.