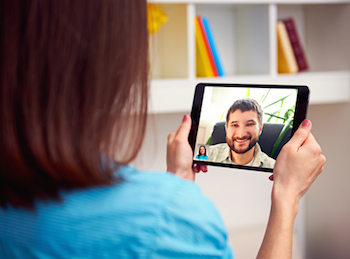 Chinese angel and venture investment firm Zhen Fund and Chengzhen Fund have led a RMB125 million (US$18 million) series B round in Xiaoyu Link, an online video conference solution provider, according to a company announcement.
Sinovation Ventures, Lightspeed China Partners and Chengwei Capital also participated in the round.
Xiaoyu Link was founded in 2016 by Yuan Wenhui, formerly global vice president and China president of U.S. video conferencing company Polycom. The start-up provides video conferencing solutions, phone conferencing solutions, company conference streaming, as well as hardware and software.
At the end of 2016, Xiaoyu Link was spun off from A.I. Nemo, the developer of family companion robot Xiaoyu Zaijia. Instead of serving companies, Xiaoyu Zaijia aims to provide video communications for families.
Last September, Xiaoyu Zaijia raised an undisclosed series B+ round from Lightspeed Venture Partners, Sinovation Ventures and Chengwei Capital.
The company claims that its revenue reached RMB100 million (US$14 million) in 2016 providing over 100 million calls in 717 cities in 94 countries. Xiaoyu Link currently has over 1.3 million business customers, it said.
Xiaoyu Link plans to use the proceeds to enhance its sales and marketing efforts, as well as carrying out research in new products and technologies.