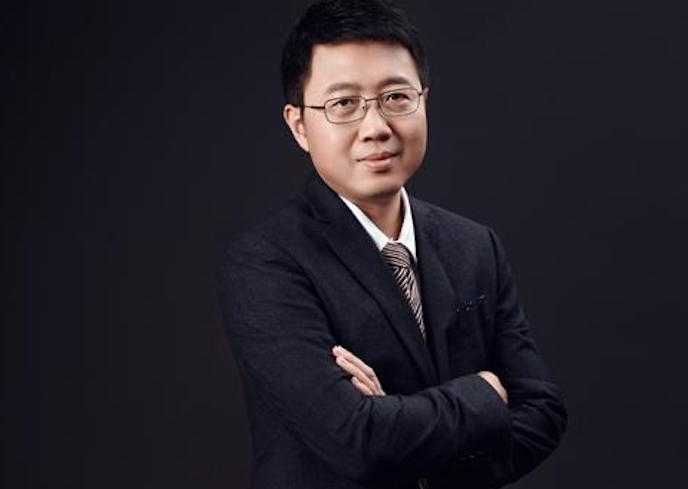 Chinese Internet giant Tencent Holdings Ltd. has hired Baidu Inc.'s artificial intelligence expert Zhang Tong (pictured) to head its AI Lab, as the Chinese search engine giant loses two key high-profile talent in two days.
It's unclear what happened inside Baidu's AI department, which has 1,300 people working on everything from autonomous driving to DuerOS Conversational Computing platform.
Two days ago, Baidu's chief scientist in charge of its AI push, Andrew Ng, resigned to explore new challenges. Today's departure of Zhang Tong deals another blow to Baidu's effort to make breakthroughs via AI.
Zhang will become director of Tencent's AI Lab, heading a team of 50 AI scientists and over 200 engineers at the Shenzhen-based Internet company to focus on the fundamental research of artificial intelligence.
Key areas of focus are computer vision, voice recognition, natural language processing and machine learning, according to an article published by Tencent's technology news platform.
The AI Lab will also explore ways to apply AI on Tencent's key products, including content, social networking, gaming and platform-level tools.
Zhang, with a computer science PhD degree from Standford University and B.S. degrees in mathematics and computer science from Cornell University, was previously a professor at the State University of New Jersey, a researcher at IBM Research Institute and at Yahoo Research Institute. He was also deputy president at Baidu Research and the chief of Baidu's big data lab.
"Dr. Zhang Tong is an authority in the field of artificial intelligence, and we are glad to have him join us at Tencent to take full responsibility of our AI Lab," said Martin Lau, president of Tencent. "The development of AI relies on the improvement of algorithms and computing power, as well as massive data and rich application potentials…Tencent has accumulated deep resources…and we will continue investing in the field to improve people's lives."
"We will focus on the fundamental research and applications of AI technology to create support for Tencent's various products and businesses," Zhang Tong said in a statement. "I noticed that Chinese talents have strong technological advantage in AI around the world, which is a great opportunity for China to develop its AI powers."
Tencent's AI Lab was established in 2016 with a slogan of "Make AI Everywhere." It has been used in the company's key products including its immensely popular mobile app Wechat, QQ, and news portal Tiantian Kuaibao.