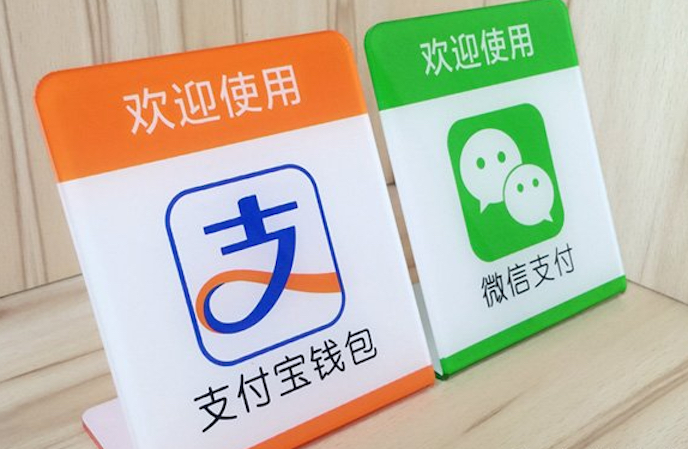 China's two leading Internet and mobile payment tools, Alibaba's Alipay and Tencent's Wechat Pay together enabled US$2.9 trillion in Chinese digital payments in 2016, representing a 20-fold increase over the past four years, says a new United Nations' study.
"There is a quiet revolution underway and we know, firsthand, that our services are making a real difference to hundreds of millions of consumers. But, as this groundbreaking UN report highlights, this revolution is only just beginning," says Eric Jing, CEO of Ant Financial Services Group, which operates Alipay. "We see tremendous potential to bring many more people into the financial system, in China and markets around the world."
The data shows that digital payments, using existing platforms and networks, provide access to a wider range of digital financial services, expanding financial inclusion and economic opportunity throughout China and neighboring countries.
"In China digital payments are thriving from these channels, bringing millions of people into the economy. This matters because we know that when people – especially women – gain access to financial services, they are able to save, build assets, weather financial shocks, and have a better chance to improve their lives," says Ruth Goodwin-Groen, Managing Director at the Better Than Cash Alliance.
The shift from cash to digital payments could increase GDP across developing economies by 6% before 2025, adding US$3.7 trillion and 95 million jobs, according to a McKinsey Global Institute report.
Platforms such as Alibaba's Yu'e Bao make investing in financial products more accessible for lower-income people. From 2013 to 2016, Yu'e Bao, Alipay's personal saving and investment platform, has grown to manage US$117 billion and is now serving over 152 million customers.
Digital finance helps dramatically increase access to capital for small merchants, the report stated. As of September 2016, a total of RMB740 billion (US$107.3 billion) had been lent on the Alipay platform to over 4.11 million small and micro enterprises and entrepreneurs.
The study also found both Alipay and Wechat are expanding beyond China and investing in major fin-tech and payments providers around the world. The report found opportunities especially strong in countries with a high smartphone uptake and collaboration between the private and public sectors.
Both Ant Financial and Tencent have bought into the Indian mobile payments market, which is enjoying rapid growth under new regulation. Ant Financial and Alibaba invested up to US$900 million in PayTM, as well as sharing staff and technical expertise. The result is that PayTM has grown from five million to around 200 million users in the last few years.
In South Africa, 78% of all Internet traffic takes place over mobile channels, one of the highest rates in the world. However, when surveyed in 2016 only 15% of South Africans reported making a purchase on a mobile phone in the preceding month. Indonesia and South America are other markets where significant growth of transition to digital payments will take place as well, says the report.