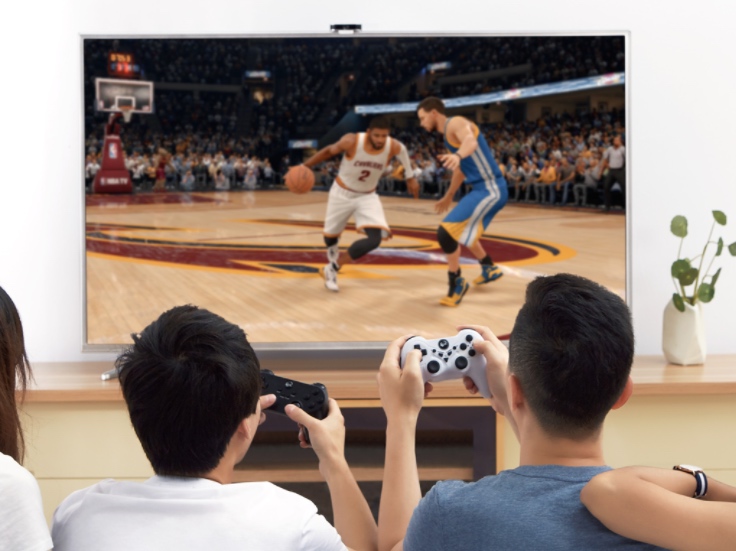 Tencent Holdings Ltd. has made a RMB300 million (US$44 million) strategic investment in Coocaa, the Internet TV division of Chinese TV maker Skyworth Digital Holdings Ltd., in exchange for a 7.7% stake.
The deal values Coocaa at RMB$4 billion (US$590 million), and will solidify the pair's partnership on content and distribution. Tencent plans to integrate its video and other content with Coocaa's smart TV and entertainment hardware products, according to Chinese media reports.
Tencent's investment came after Chinese online video platform iQiyi invested RMB150 million (US$22 million) in Coocaa last September, acquiring a 5% stake. Once the latest investment is completed, Coocaa's parent Skyworth, Tencent and Iqiyi will respectively hold 71.8%, 7.7%, and 4.6% of Coocaa.
Chinese content platforms are increasingly partnering with hardware retailers to offer richer entertainment options on consumer's smart home devices. Chinese TV maker Hisense has struck similar partnerships with PPTV, Sohu Inc.'s video platform, Youku Tudou and Tencent. Xiaomi's smart TV unit, Mi TV, has a partnership with Iqiyi, Tencent, Sohu, Youku Tudou and PPTV.
China's smart TV sales volume topped 40 million in 2016, up 19.6% year-on-year. Total smart TV sales are expected to reach over 52 million in 2018, according to iiMedia Research. Leshi Zhixin, a unit of LeEco, Samsung Group and Hisense Co., Ltd. were the top three smart TV makers in China in 2016, holding 9.6%、8.4% and 7.7% market share respectively.
Coocaa's biggest competitor Leshi Zhixin was valued at RMB23 billion (US$3 billion) this January when Chinese property developer Sunac invested RMB15.04 billion (US$2.18 billion) in parent company LeEco.
In 2016, Leshi Zhixin's terminal revenue reached RMB10 billion (US$1.4 billion), up 66.15% year-on-year, while Coocaa's revenue was RMB167 million (US$24 million).
Founded in 2006, Coocaa develops both smart TVs and smart consumer electronics hardware. Its products include games TVs, high-end smart TVs, a remote control device for Apple's smart phone which allows users to control home appliances remotely, a Bluetooth game handle, and Bluetooth earphones. The company also said it is launching a new anti-blue light education TV for children that protect their eyesight.
Coocaa is also eyeing the visual reality industry with plans to set up a RMB100 billion (US$14 million) VR investment program.