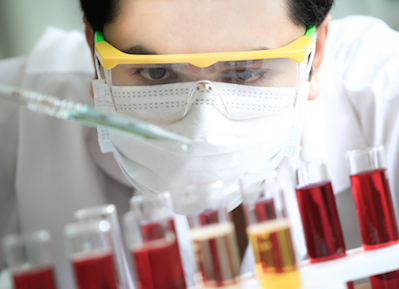 An investor consortium including CICC Qianhai Development (Shenzhen) Fund Management, CITIC M&A Fund Management Co., Ltd., and a number of Chinese bio-industry companies and investment firms, has agreed to privatize NASDAQ-listed Chinese biopharmaceutical products provider Sinovac Biotech Ltd., at the valuation of around US$401.8 million.
The consortium will acquire the company for a cash consideration equal to US$7 per share, representing a premium of 31.1% and 30%, respectively over the company's 30 and 60 trading-day volume-weighted average price, as well as an increase of around 13.3% from the original US$6.18 per share offer price in its proposal announced in February 2016, according to a company announcement.
The deal is expected to close during the second half of 2017. The consortium intends to fund the amalgamation through a combination of cash contributions from C-Bridge Capital, Advantech Capital and Vivo Capital.
As of June 23, 2017, the members of the buyer consortium beneficially own in the aggregate approximately 29.5% of outstanding shares.
In February 2016, Sinovac's chairman and CEO Yin Weidong and SAIF Partners IV L.P., proposed to acquire all of the outstanding shares of the company not already owned by them for US$6.18 apiece in cash. Later in the same month, an investor consortium including CICC Qianhai Development (Shenzhen) Fund Management and several other Chinese investors proposed a competing offer at US$7 apiece.
However, five months later in September 2016, a U.S. investor challenged the proposal to take Sinovac Biotech private, saying the management and insiders made the bid one business day after the company received approval to produce a groundbreaking vaccine in China.
Founded in 1993, Sinovac Biotech has developed vaccines against enterovirus71, or EV71, hepatitis A and B, seasonal influenza, H5N1 pandemic influenza (avian flu), H1N1 influenza (swine flu), and mumps. The EV71 vaccine, a vaccine developed by Sinovac against hand foot and mouth disease caused by EV71, was commercialized in China in 2016.