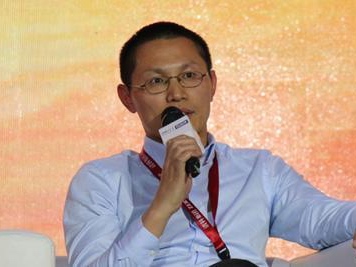 Wang Hao (pictured), formerly a managing partner at Shanghai Greenwoods Investment Management Co., Ltd., has left the company to start his own investment vehicle.
"After eight years at Greenwoods and participating in its establishment and growth, this decision to leave is very difficult," Wang wrote on a post shared on his WeChat account, according to Chinese media reports. "To create value in my portfolio company and to help dreamers and entrepreneurs has always been my dream. I want to give myself another chance to pursue my dream."
During his tenure at Greenwoods, Wang led investments in numerous Chinese companies including baby and children e-commerce platform Kidswant, video content platform Bilibili, and Gospell Digital Technology Co., Ltd.
Founded in 2004, Greenwoods focuses the healthcare, medical care, telecom, media and technology and consumer sectors in China. It currently has RMB10 billion (US$1.4 billion) under management via three RMB dominated private equity funds and two U.S. dollar dominated private equity funds. The company has invested in over 160 companies and achieved over 30 exits.
According to China Money Network's data, some of Greenwoods' past investments include leading a RMB135 million (US$21 million) series B round in Beijing-based home renovation platform iKongJian and joining an undisclosed series C round in Shanghai-based Dada, a Uber-like mobile app that focuses on providing last mile logistics services.
Greenwoods' affiliated firms also invested in Lamabang, a Shenzhen-based communication platform for mothers, and Chinese e-commerce firm Metao.com.