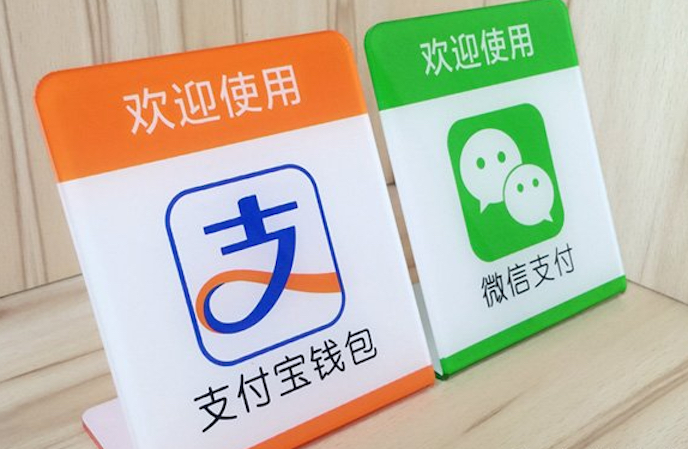 Alipay and WeChat Pay, China's two biggest third-party mobile payment services operated by companies affiliated with Alibaba and Tencent, have officially been accepted as a way of payment for cards used by 10 million Beijing subway riders everyday.
Sixteen new-generation subway card vending machines have been deployed in eight subway stations in Beijing. These machines support the two mobile payment service providers, compared to older ones that accepted cash only. Customers can also terminate their cards and receive refunds via Alipay and WeChat Pay.
Alipay and Tenpay, WeChat Pay's parent, each took a 50.42% and 38.12% share of the mobile payment market in China during the third quarter 2016, according to Analysys data.
The move is the latest in Beijing metro's efforts to incorporate more technology into the subway system and to provide more convenient services. Last month, the metro authority initiated a "mobile phone one-card-pass" trial, allowing passengers to enter the subway gate by scanning a mobile app on their smartphones. Users can recharge and conduct real-time transfers of their mobile transport pass via the app.
Elsewhere in China, Hangzhou, home of Alibaba, Shenzhen, China's Silicon Valley, as well as Qingdao and Guangzhou, have previously accepted mobile payments for bus rides.
Japan and the city of London are other places around the global that allow mobile payment Apple Pay on subways. Last year, Apple Pay launched services in Japan, allowing customers to use their smartphones as subway and rail tickets by loading its local electronic ticket into their digital wallet.
Apple said that its iPhone 7 and Apple Watch Series 2 would have a special Sony chip inserted to support the system at that time. London subway system also supports Apple Pay, and passengers can use it to pay for subway, bus and train rides. Apple plans to expand this service to more countries such as New Zealand and Russia.
Apple Pay landed in China last year, but has so far failed to make a dent in Alipay and WeChat Pay's dominance. It's unclear how much market shre Apple Pay was able to achieve in China, as it has not break into the top ten mobile payment providers ranking in the country. The tenth largest mobile payment provider Baifubao had a 0.5% market share, according to Analysys.