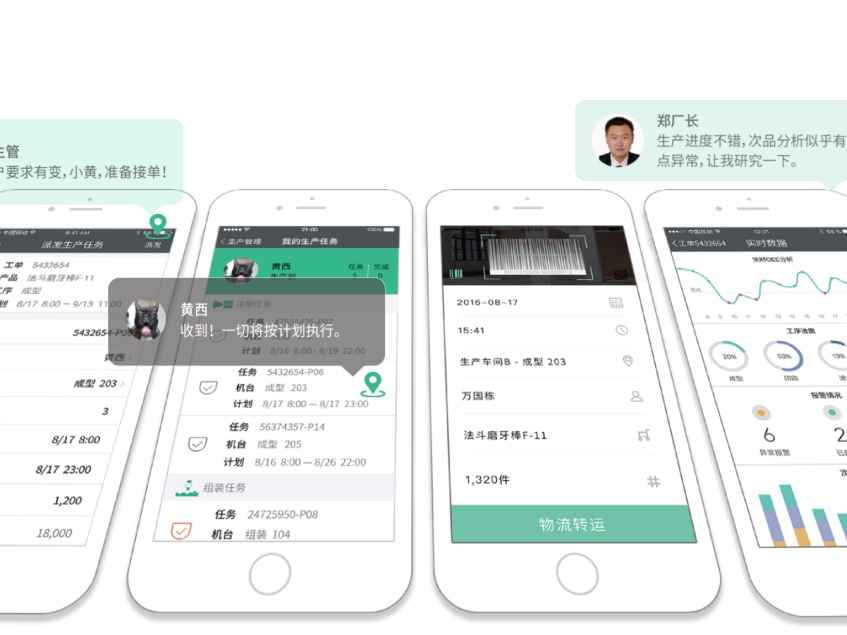 GGV Capital has led a series A round worth tens of millions of RMB in Black Lake Technology, a Shanghai-based start-up providing real-time data management services to traditional manufacturers in China.
Existing investor Zhen Fund and China Growth Capital also participated in the round, according to a company announcement.
Founded in 2016, Black Lake uses a mobile app-based system to monitor and analyze real-time data to help manufacturing enterprises improve factory management and improve efficiency. The firm claims its products can shorten standard manufacturing cycles by as much as 35% and increase efficiency by around 22%.
"Many Chinese factories, some with over RMB1 billion (US$140 million) in production value, still use paper and pen to issue manufacturing orders, oversee manufacturing processes and record data," said Zhou Yuxiang, founder and CEO of Black Lake. "Managers are limited in their ability to monitor and manage their factories based on real-time data."
Black Lake's mobile app-base solutions can aggregate data in real time, analyze it and present results to managers to allow for smarter and more efficient decision-making, the company said.
"If China wants to catch up with Europe and the U.S. in advanced manufacturing, its factories must first complete a transition toward digitization," said Xiong Weiming, a partner at China Growth Capital. "The Black Lake team has shown strong execution capabilities, and its products have been put to use by a number of factories."
Black Lake previously raised an angel round worth millions of U.S. dollars last June. It plans to use the latest proceeds to improve its products, expand its team and grow its business.