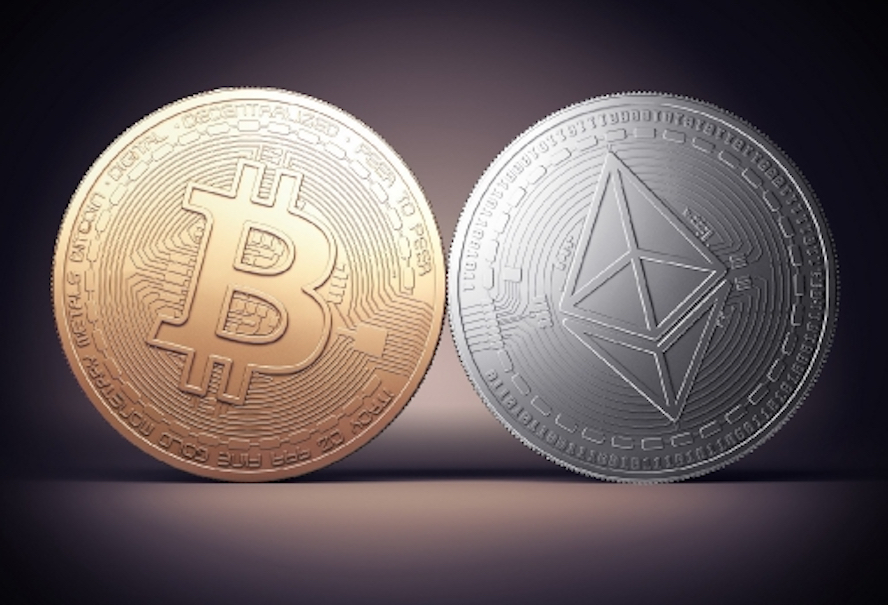 When the market reaches into the pockets of average savers, it means real danger, warned one anonymous investor about the booming initial coin offering (ICO) sector in China. The fact is: That is exactly what is happening.
ICOs, a form of crowdfunding similar to IPOs where sophisticated tech companies or projects raise capital by issuing cryptocurrency, are all the rage in China. But most of the 100,000+ Chinese buyers of these arcane financial products are unsophisticated mom-and-pop investors and retired workers purchasing "tokens" with their pension money, lured by the promise of spectacular returns.
As with other technologies copied to China, the Chinese are proving to be ingenious in localizing, amplifying and twisting ICOs into something quite different from their original design. Instead of financing blockchain technology innovations, they increasingly involve schemes like gold and rare ore commodities speculation. Murky investors are also joining the party, manipulating token prices for quick profits, to the detriment of more scrupulous investors.
Combine that with Chinese investors', and the general populace's propensity to speculate and gamble, and the ICO market could become the next financial bubble to burst in China. Despite its relative small size, any major scandal in ICOs could have a chilling effect on the entire industry and put an early damper on a new form of financing for innovative technology.
China Loves ICOs
The ICO phenomenon started around 2014 as a crowd-sale financing method for blockchain projects to raise money via issuing cryptocurrency to investors, mostly backed by little more than a whitepaper explaining the project. An early successful ICOs was Ehtereum, a smart contract platform that raised US$18 million in an ICO in 2014 by investors purchasing its own coin token called Ether. The price of Ether has jumped from US$0.40 apiece at the time of ICO to around US$300 today.
Such early successes have led to explosive growth of a largely unregulated market. Around US$1 billion was raised via ICOs in the U.S. during the first half this year, a ten-fold increase from all of 2016. In July alone, two small American blockchain companies, Tezos and block.one, raised a combined US$400 million, setting a new record for the industry. As of May 2017, there were around 20 offerings per month globally.
Market enthusiasm in China is equally high. During the first half, 64 ICOs were issued in China, raising a total of RMB2.6 billion (US$420 million), more than 40% of the global total. With 43 platforms dedicated to providing ICO services to Chinese companies, around 105,000 people have so far purchased newly issued tokens.
One of the first successful Chinese ICO's was staged several months ago by Qtum, an open-source platform combining both the Bitcoin and Ethereum systems. The project sold 51 million of its own Qtum tokens in less than five days, according to its website. The price of Qtum jumped 33 times on its first trding day from RMB2 to RMB66 apiece. With money in pocket, Qtum has been working on building its platform, with plans to release a graphical user interface for smart contract interaction in September and a WeChat wallet for mobile use at a later date.
Since then, projects of all stripes are launching ICOs. A new media and online ads company in Zhejiang province is planning an ICO to finance a media blockchain platform. Some other projects, despite being described as blockchain platforms, are in fact nothing more than schemes to finance gold or commodity speculation, according to anonymous investors.
Meanwhile, the buyers of these myriad types of new tokens are usually those furthest removed from the underlying blockchain technology. They are mom-and-pop investors, retired senior citizens who are persuaded by friends to invest their savings in hope of ultra-high returns.
Guangdong province, Shanghai and Beijing are home to the most ICO platforms, accounting for over 60% of total issuance in China. They also happen to have the highest average income and savings rates in the nation. As of 2015, residents in Beijing had average savings of RMB112,292 (US$16,824), while in Shanghai the figure was RMB87,720 (US$13,143).
Pre-IPO To Pre-ICO?
Pre-IPO investments used to be the favorite deal for Chinese private equity firms. But with the rise of ICOs, pre-ICO investments have quickly gained popularity. Compared to pre-IPO deals, pre-ICOs have several benefits. The deals are much smaller, and therefore easier to manipulate prices. There is zero regulatory hindrance as the market is completely unregulated. Because crytocurrencies (mostly Bitcoin and Ether) are used in ICOs, transactions involve no fiat currency and therefore no central bank oversight. In addition, the ICO secondary market is open 24/7 and transactions are completed instantaniously.
For example, prior to its ICO, Qtum raised US$1 million via Bitcoin from around 40 investors including some angel investment firms. As part of the pre-ICO investment, Qtum promised to issue its soon-to-be-launched tokens to these investors at a 25% discount. With the backing of the investors, Qtum was able to secure a successful ICO, and as Qtum prices have risen dramatically, these investors are looking at handsome returns on investment of 30 to 40 times.
The promise of quick profits has also attracted speculative investors, some of whom are manipulating ICOs to their own benefit and to the detriment of others. Market watchers complain that certain new investors purposefully drive up token prices after an ICO, and then dump all their tokens at the top. In general, investors only sell a portion of their tokens after an ICO, usually to recoup their original investment, and hold on their remaining tokens for the long term. After all, investors bought the tokens because they are optimistic about the project's long-term potential.
Because of investors' enthusiasm toward ICOs, some blockchain start-ups have given up on traditional venture fundraising and turned to ICOs. An unnamed Chinese blockchain start-up took pains to raise VC funding, but after seeing one of its former co-founders raised US$15 million in five days via an ICO, the company is now adjusting its corporate structured to prepare for an ICO, according to Chinese media reports.
Will Regulation End ICO Wild Fire?
The emergence of ICOs has caught the attention of regulators. The U.S. Securities and Exchange Commission said several weeks ago that certain ICOs were in fact securities and should have been registered as such. Singapore and the U.K. currently employ a regulatory sandbox approach toward financial technology such as ICOs.
The approach, in the words of the Monetary Authority of Singapore, will "enable financial institutions as well as fintech players to experiment with innovative financial products or services…but within a well-defined space and duration." China might adopt the regulatory sandbox approach, according to comments by Chinese central bank official Sheng Songcheng to Chinese media. But so far there is no clarity on when regulations are likely to be released.
Besides official regulation, six Chinese blockchain industry associations jointly issued a protocol last month to better manage and control financial risks embedded in ICOs, in the country's first voluntary framework in the sector.
There is certainly a lot of misconduct in the ICO space that needs to be restrained, including project qualification, investor criteria, information disclosure, and transaction transparency. There are also numerous unsubstantiated claims of outsized financial returns circulating among different Wechat groups targeting uneducated investors. Companies hire famous "investors" to endorse fake projects. The frenzy reminds some of an earlier craze for peer-to-peer (P2P) lending.
The key question is: Will ICO investors suffer painful losses before the market becomes better regulated? Let's hope not.