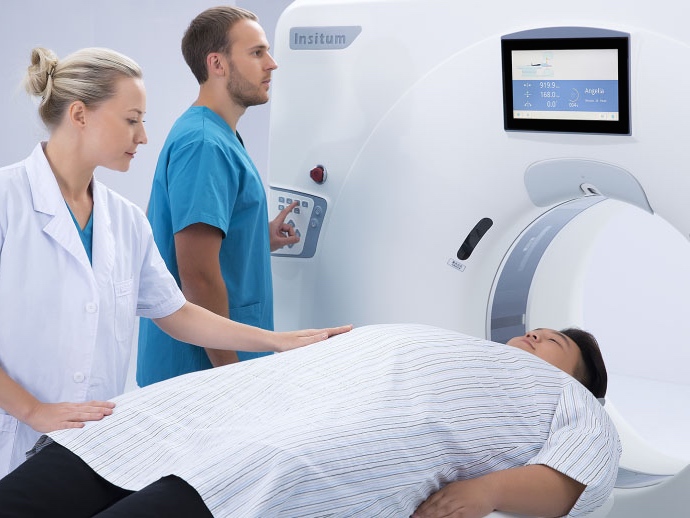 SinoVision Technologies (Beijing) Co., Ltd., a Chinese medical technology start-up developing computed tomography (CT) scanners, has raised a RMB200 million (US$29 million) new funding round from HG Capital, Qiming Venture Partners and little-known Chinese healthcare investment firm Yili Fuyi Daohe.
SinoVision is part of an emerging group of domestic Chinese medical equipment makers expected to control a growing share of the Chinese market. As of 2016, the market size of medical CT scanner equipment in China was around RMB10 billion (US$1.4 billion), up 38.4% year-on-year. International firms account for around 60% of the market. It is expected that by 2019, China-made CT scanners will have a domestic market share of over 50%, up from around 40% currently, according to the China Association of Medical Equipment.
"Compared with the top three CT giants, General Electric, Koninklijke Philips N.V. and Siemens AG, Chinese medical imaging equipment companies are smaller in scale and rely on only a few products," said Zeng Zhiqiang, a managing partner at HG Capital, in an announcement. "In recent years, the gap has decreased and there have emerged a group of domestic players in the medical imaging industry…while Chinese companies are upgrading their products quickly based on doctors' demand."
Founded in 2012 and headquartered in Beijing, SinoVision has developed 16-Slice, 32-Slice and 64-Slice CT scanners. It owns the intellectual property for CT detectors, one of the three key components of a CT scanner. The other two components, X-ray tubes and high voltage power supply, are currently designed by SinoVision and manufactured by U.S. companies.
The start-up previously raised a series A round worth tens of millions of RMB from Chinese private equity firm CDBI Partners in 2015. It also received received an undisclosed angel round from investor Ju Xiaoping in 2012.
SinoVision plans to use the latest proceeds to invest in research and development to acquire the technology to build all three key components of CT scanners.