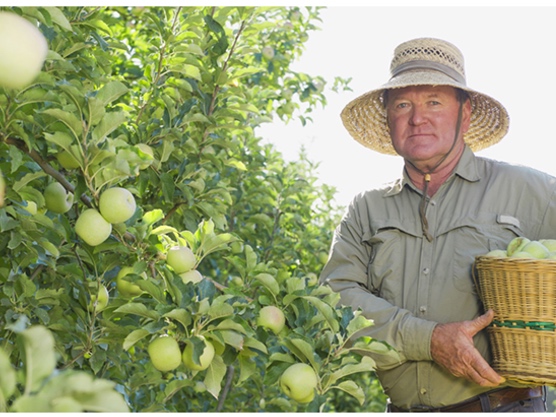 U.S. investment firm Tiger Global Management LLC and China's Genesis Capital have led a US$230 million series C+ round in MissFresh, a Chinese fresh produce e-commerce platform in China backed by Tencent Holdings and other investors.
The massive funding round came after investors stayed on the sidelines in the fresh produce online shopping space during the past year, while over a dozen fresh produce e-commerce start-ups folded this year due to their cash-burning business model.
"We are optimistic about the future of the fresh produce e-commerce industry in China," said Wang Pengfei, chairman of Tiger Global, in a company announcement. "Numerous ompanies in the sector have shut down in the past few years. But MissFresh, which has outstanding supply chain advantages and can provide high quality products and better services, is likely to become a leading player."
The transaction value of the Chinese fresh produce e-commerce industry was valued at RMB90 billion (US$13 billion) in 2016, up 80% year-on-year. That number is estimated to reach RMB150 billion (US$23 billion) this year. However, only 1% of the 4,000 fresh produce e-commerce platforms currently in operation are profitable, with 95% losing money due to high cold chain logistics costs, according to iResearch.
Founded in 2014, MissFresh provides consumers with fresh produce such as fruit, vegetables, meat, eggs and seafood, and guarantees delivery within two hours. Users can also receive their products from a network of freezers installed by the company in residential compounds, reducing cold chain logistics costs, the company said. As of February, MissFresh recorded monthly active users of over one million, the highest number among fresh produce e-commerce mobile apps, followed by Womai and Bright Diary.
Last month, MissFresh started a checkout-free convenience store business by deploying snack bars and freezers in office buildings, as Chinese venture investors backed a number of start-ups in the so-called new retail space that aims to offer convenience to consumers in new ways. MissFresh's checkout-free stores business allows users to purchase products by scanning a QR code and completing the transactions via mobile payment.
MissFresh previously raised a US$100 million series C round from Lenovo Capital and Incubator Group in January this year, which means its series C round total, including series C and C+ rounds, amounts to US$330 million. Last year, it completed a RMB230 million (US$36 million) series B+ round led by China Growth Capital.
In 2015, MissFresh completed a RMB200 million (US$31 million) series B round led by Tencent. It received roughly US$10 million in a series A funding from Tencent and GX Capital in 2014.
The start-up plans to use the latest proceeds to deploy more freezers in residential areas in more cities around China. It also plans to invest RMB300 million (US$45 million) to place 100,000 snack bars and freezers in office buildings in major cities.