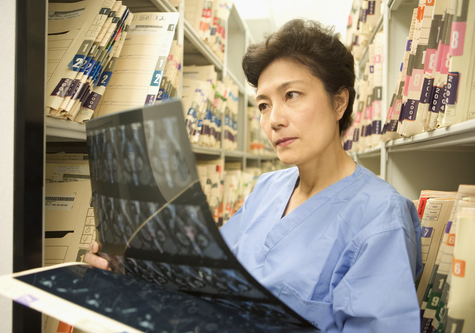 Shenzhen Guozhong Capital Venture Management Co, Ltd., which manages a government guided fund directly funded by China's Ministry of Finance, has invested hundreds of millions of RMB in a series B round for medical tech company 1MData.com, according to local media reports.
China Money Network could not immediately reach the firm for confirmation.
Founded by Ma Min, a former sales executive with Novartis and Pfizer in China, 1MData.com provides electronic medical record systems that uses optical character recognition technology to convert images of typed, handwritten or printed text into machine-encoded text, and scanning and uploading of images for record keeping and management.
Currently, the company has partnered with more than 300 medical institutions in China with over 10,000 doctors and has collected more than 200,000 medical records. Its partners include the National Health and Planning Commission and National Center for Clinical Research of Respiratory Diseases. The company raised tens of millions of RMB in a series A round from New Margin Capital, Tendence Capital, Western Capital Management and Fenghou Capital last September.
Founded in 2015, Shenzhen Guozhong Venture Capital Management oversees the Small Medium Enterprises Development Fund (Shenzhen) LLP, with RMB6 billion (US$903 million) in assets. The fund is the first venture capital fund directly invested by China's Ministry of Finance and the first fully market-operated government guidance fund. It is also the biggest fund directed at supporting SMEs in China.
The fund has so far approved 37 investments totaling over RMB1 billion (US$150 million). They cover industries such as clean energy vehicles, information technology, high-end equipment manufacturing, Internet, renewable resources, new materials and bio-pharmaceutical.