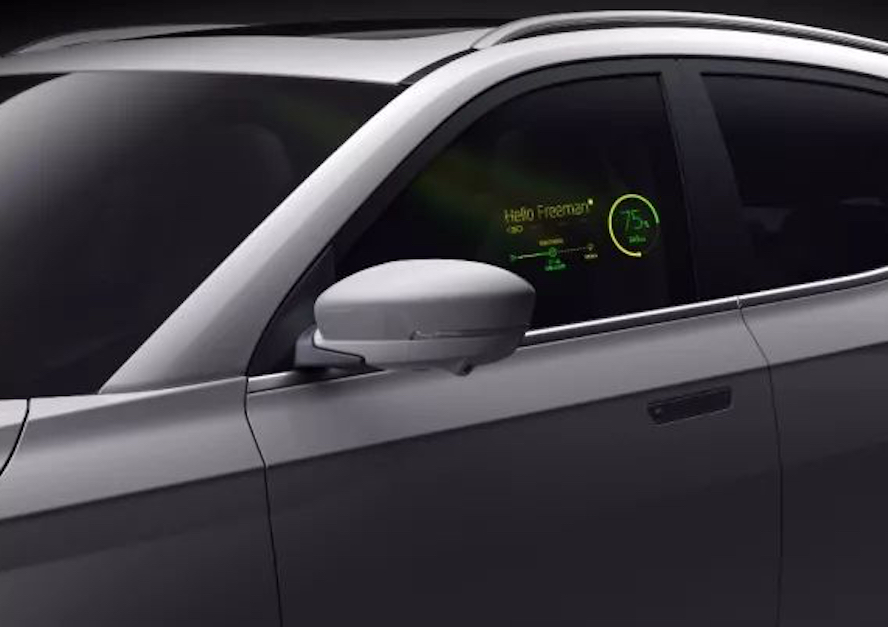 Chinese electric vehicle maker WM Motor confirms that Baidu Inc. and its investment arm Baidu Capital have joined a financing round in the Shanghai-based start-up, WM Motor's founder and CEO Freeman Shen told China Money Network in a private message.
"It is our style to not announce how much we have raised, but what we can say is that our company has raised RMB12 billion (US$1.8 billion) in total so far, and we are targeting to raise between RMB20 billion to RMB30 billion ultimately," said Shen, the former chairman of Volvo China and a 20-year automobile industry veteran.
At the same time, Baidu Capital issued an announcement this morning disclosing the investment. Other investors include SIG, Ameba Capital and other undisclosed financial investors also participated in this round.
"Baidu is dedicated to building a new generation artificial intelligence open platform for autonomous driving in China, while WM Motor is a leader in combining AI, hardware, software and services in China," Jenny Wu, managing partner of Baidu Capital, told China Money Network.
Baidu Capital previously invested in another Chinese EV company, NIO, formerly known at NextEV, which was founded by former Bitauto chairman William Li. This is the first time Baidu Inc. has backed an EV company via a venture investment, Shen said. WM Motor said it had raised RMB10 billion as of October. The latest round adds another RMB200 million to that figure.
Watch and listen to China Money Network's Interview with WM Motor's Freeman Shen in October.
"Baidu and our partnership reflects the consensus reached at the recent World Internet Conference in Wuzhen that AI needs to be applied to the real economy, and I believe the most frequent places for AI's applications are at the home and in the car," Shen told China Money Network today. "People still feel a lot of discomfort in daily transportation and mobility efficiency is very low."
WM Motor is planning to reveal its first mass-market smart electric vehicle on December 11. The product, manufactured in WM Motor's Wenzhou factory, is a pure electric smart SUV priced starting from RMB200,000 (US$30,000) with a maximum driving range of 600 kilometers.
WM Motor's product will also feature flexible ownership for users, meaning that users can choose to buy an membership, instead of owning a car. The membership will allow users to use different cars in different cities on a flexible schedule.