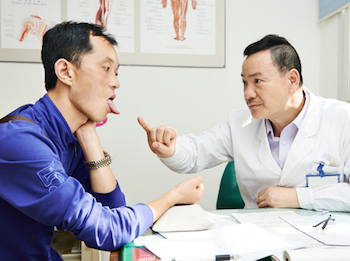 Vision Plus Capital, a Hangzhou-based venture capital firm, has led a RMB200 million (US$30 million) series B round in Etong Healthcare, a third-party health examination service provider. 
Morningside Venture Capital and Chinese conglomerate Dalian Yifang Group Co., Ltd also participated in the round, according to an Etong Healthcare announcement. The deal marks the third financing round for a healthcare information platform within a month. Doctors' social network Medlinker raised a US$60 million series C round yesterday, and electronic medical record firm 1MData raised hundreds of millions of RMB in November.
"With the push of entrepreneurs, big organizations and public healthcare institutions are catching up to operate in the big data era," said Terry Tian, partner at Vision Plus Capital, "Companies that can leverage the resources of public hospitals and provide good services tailored to the needs of society are attracting investors."
Physical examinations, such as annual check ups for individuals and company employees, generated roughly RMB94 billion (US$14.2 billion) in revenue in 2015. That figure is estimated to be growing at an average annual rate of 22.5%, and is expected to reaching RMB240 billion (US$36.3 billion) by 2020, according to Shenzhen Qianzhan Institution's data. In China, about 75% of physical examinations are done by public hospitals, according to local media.
Founded in 2007, Etong Healthcare is part of Etongonline Shanghai Medical Consulting Co., Ltd., a health management service company. Etong Healthcare has three business lines, one platform connecting patients with hospitals for physical checkup booking and services, one platform serving patients who want checkups overseas, and another platform allowing individual patients to connect with doctors online for inquiries.
Previously, the company focused on "to-business" services and has served more than 5,000 companies including Hewlett Packard Enterprise and Dell Inc, according to the company's website. With the proceeds of the series B round, the company plans to expand its "to-customer" services, providing more customized checkup solutions to individual customers. It has partnered with more than 1200 healthcare institutions, including 635 public hospitals, it said.
In 2015, the company raised thousands of RMB in a series A round from Cenova Capital and Shenzhen-listed Winning Health Technology Group Co Ltd.